Why should I use these tools and where do they fit into my practice?
Workshops and seminars are the life of your business. They bring in new clients and they help you connect with those interested in learning more. With this list of virtual tools, you'll be able to conduct workshops virtually through a webinar platform. A webinar is designed to be promoted, and allows for participant signed-up. With most of these tools, you'll be able to conduct workshops on a regular basis and also promote them via social media, website, community website calendar and more.
With most of these tools, you'll be able to customize your event to fit your brand with personalized slides, and share your own face while presenting. Treat these webinars like you would a real-life workshop.
Below, we offer you a list of tools and corresponding resources. Take your workshops virtually starting today.
Tool Features List
| | Zoom Events & Webinar | GoToWebinar Standard | Google Workspace Individual |
| --- | --- | --- | --- |
| Summary | Easy and affordable. Zoom is one of the more accessible platforms out there, both in terms of cost and ease of use. This includes the Zoom Meeting features. | One of the original virtual webinar platforms, it has all the features you need at a low cost of entry, it also includes the GoToMeeting feature. | Google Workspace Individual makes it easy to connect and engage with people wherever they are, so you can spend less time on everyday tasks and more time with customers. |
| Attendees | Up to 500 participants | * Up to 500 participants | Up to 100 participants |
| Meeting License Included | X | X | X |
| Mobile Apps | X | X | X |
| Automated Emails | X | X | |
| Custom Registration Pages | X | X | |
| Branding | X | X | |
| Reporting | X | X | |
| Easy Access from Attendees | X | X | X |
| Cost | * $99 monthly or $890 annually | * $129 monthly or $1,188 annually | $7.99 monthly |
*Updated as of March, 2022
How do I get registered or buy the tools?
Zoom Webinar GoToWebinar Google Workspace
Video tutorials of each tool
Zoom Webinar
GoToWebinar
GoToWebinar Video Tutorial Website
Google Workplace
Support, FAQs, and More
Zoom Webinar
GoToWebinar
Google Workspace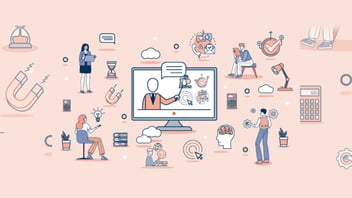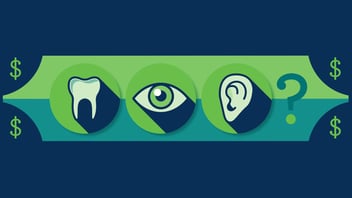 If you're not offering clients Dental, Vision and Hearing (DVH) coverage, it's time to ask yourself why. Selling DVH dovetails nicely with the...
Read more »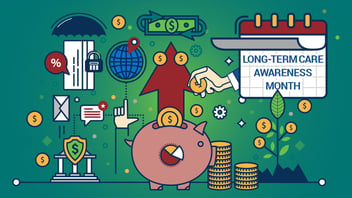 The need for long-term care (LTC) planning in the United States is enormous, and that means the opportunity for retirement planning professionals to...
Read more »