The companies in the Senior Market Sales® (SMS) family form a national distribution network serving the health and wealth needs of millions of Americans.
Meet Our Family of Companies
Learn more about the different businesses within SMS.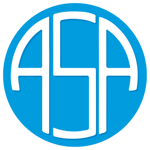 The ASA Group is a Little Rock, Arkansas brokerage general agency serving insurance and financial planning professionals across the country. By offering life, long-term care and disability insurance and fixed annuity products, it serves as a one-stop shop for financial professionals, licensed advisors, financial planners, and registered investment advisers.

Breitenfeldt Group is a health insurance brokerage specializing in Medicare insurance. Started in 1996, Dennis Breitenfeldt has grown the agency from the dash of his Pontiac Grand Am to now employing more than 50 people in eight offices across Minnesota and Wisconsin.

The Buckley Insurance Group
Located in Brick, New Jersey, The Buckley Insurance Group is a senior health and wealth planning agency licensed in 37 states and serving a strong client base in the tristate area of New York, New Jersey and Connecticut. Operators Derick and Kerri Buckley share a passion for helping seniors and making an impact in their community.

CareValue is a rapidly growing national field marketing organization (FMO) based in Canandaigua, New York, specializing in senior life and health insurance. A technology leader, CareValue provides proprietary tools to agents, including the only FMO-offered State Pharmaceutical Assistance Program (SPAP) solution in the marketplace.
EMG Insurance Brokerage is one of the oldest and most well respected IMOs in the country, supporting financial advisors and institutions in all 50 states. In addition to life and ACA plans, EMG offers critical illness, long-term care, disability, travel and dental insurance, annuities, group benefits, and life settlements.

Futurity First has a national footprint of nearly 1,000 insurance and financial professionals focused on helping clients plan for retirement with clarity and confidence. Futurity First advisors enjoy the flexibility of being independent agents as well as the back-office support of a career agency.

Gerber & Associates is a family of full-service insurance businesses in Ohio spanning three generations of helping clients choose the right Medicare coverage and protect their retirements.
Insuractive is a provider of insurance products, services and information, dedicated to making the insurance shopping and buying process easy, enjoyable, clear and convenient. Its mission and intense focus are helping the customer understand today's countless insurance choices.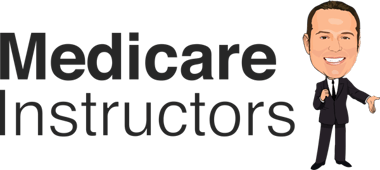 Medicare Instructors is an independent insurance brokerage led by Todd Stevenson and focusing on Medicare insurance and financial solutions for people entering retirement. The Medicare Instructors team provides an educational and consultative approach that empowers clients to make an educated buying decision.
Medicare Solutions Network
Medicare Solutions Network is a Lisle, Illinois, Medicare agency founded by husband-wife partners David and Lori Wylly, and known for its engaging educational Medicare workshops and exceptional customer service in the Chicago area.

Founded in 2017, Medigap Life is a highly successful call center serving thousands of customers in all 50 states with affordable Medicare health insurance plans. Medigap Life has offices in Florida, North Carolina and New York.
O'Neill Marketing is an FMO serving more than 1,500 agents in the under-65 individual health market. Founded by Chuck O'Neill in 2016, the company offers a robust ACA product and technology platform, including cutting-edge agency management tools and back-office support and products from more than 100 health carriers.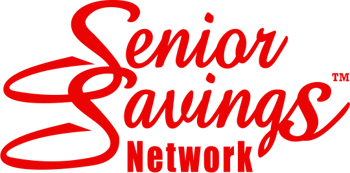 Senior Savings Network is a national insurance agency and FMO specializing in Medicare insurance. Led by its founder, Christopher Westfall, Senior Savings Network is based in South Carolina with dedicated employees and many external, independent agents serving thousands of clients nationwide.

Sequent Planning is a registered investment adviser (RIA) committed to supporting its investment advisor representatives with everything they need to design holistic retirement plans that impact clients' lives.
Sizeland Medicare Strategies
Sizeland Medicare Strategies is a firm is staffed by proven insurance professionals committed to providing our clients with highly personalized service. Sizeland helps clients select a Medicare plan that fits their personal medical needs and budget.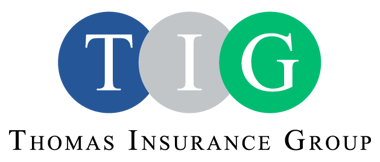 Thomas Insurance Group (TIG)
Thomas Insurance Group is an independent insurance brokerage firm dedicated to helping consumers find the right products to fit their needs. Led by Charley Tinsley, TIG offers Medicare products, annuities, life insurance, long-term care insurance and more.

Transitions Benefit Group
Transitions Benefit Group works with employer groups to create cost-saving, workforce solutions. Their Employee Retirement Income Security Act of 1974 (ERISA) solutions are compliant, and offer support for active employee off-boarding strategies, Medicare coordination, cost savings and retirement planning.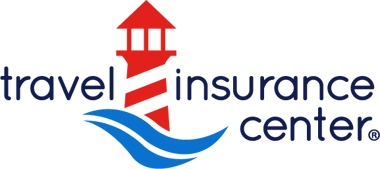 Travel Insurance Center is a travel insurance aggregator for consumers to compare, shop for and buy travel insurance through its online Policy Picker® tool or with the help of licensed travel insurance agents over the phone.
Partner With SMS for Unparalleled Support
Partner with SMS to help your company reach new levels. Tap into our nationwide network and back-office support.