When it comes to Medicare's Annual Election Period (AEP), success is measured in enrollment numbers. Senior Market Sales® (SMS) enables agents to lead the enrollment pack by providing complimentary tools designed to save time, eliminate errors and maximize enrollment potential. This article highlights just some of the features available through SMS' Lead Advantage Pro® and Medicare Insurance Direct® (MID) platforms.
Lead Advantage Pro is a proprietary tool from SMS. It's designed to let agents take prospects from lead to enrollment in one place.
Lead Advantage Pro enrollment options include:
Agent Initiated Consumer Online Enrollment (AICOE®)
AICOE is an easy and compliant way to help your Medicare Advantage and Part D clients enroll online.
This Centers for Medicare & Medicaid Services compliant, online enrollment process is exclusive to SMS and has been approved by most major carriers that work with SMS. The process works extremely well for producers who are comfortable using the phone and Internet to sell.
Your clients can electronically sign a super simple electronic signature Scope of Appointment (SOA) form online. Plus, there is no required phone script and no paper forms to fax, mail, scan or print. Upon preference, you can even email the enrollment application as a PDF.
Plus, recent upgrades to the process allows agents to fill in all details before sending to the client. This alleviates guesswork for the client and reduces the potential for error. All that's needed is your client's signature which can be sent via text or email.
The PDF enrollment method is designed when selling face to face or in a remote setting. When selecting PDF you can download a fillable PDF of the application. You can complete the application and print it off for signature if in a face-to-face setting or can email the completed application to the client. The client will receive an email that will direct them to a secure website to review and print the application to sign and return. This email will also contain important documents including the summary of benefits, star ratings, etc.
Face to Face is designed to use when selling in person. When using the face-to-face enrollment method you can complete the application electronically and have the client digitally sign the application. When starting the face-to-face enrollment method, you can complete the application on your current device or can use a touch screen device to complete the enrollment by going to signtheapp.com. The face-to-face enrollment method must be used in an in-person setting and the signature must be executed by the consumer.
Medicare Supplement electronic application (e-App)
Complete your applications online and go from paper mess to paperless. It's faster, more accurate, easy to use and it can save you cash!
Speed up your enrollments
Reduce incompletes and errors on applications
Increase your sales territory without increasing your gas bill
Eliminate the cost of mailing and the hassle of pen and paper
No waiting for supplies
Get real-time rate quotes, receive accuracy alerts, track application status, sign once for all forms and much more
Select carriers award extra marketing credits for issued apps submitted via e-App vs. paper
MID is a client-facing technology available through SMS. It's designed to pair an agent's good, sound advice regarding a client's Medicare solution with the convenience of self-enrollment.
MID's Self-Enrollment
Clients are more likely to buy Medicare solutions from agents who cater to their purchasing habits. Whether your clients prefer to enroll online, over-the-phone, via text or in person, MID has you covered. Plus, MID gives consumers the freedom to enroll regardless of location or time of day.
MID enables you to:
Send quotes via text
Offer carriers you are contracted with through SMS
Keep accurate client profiles that track enrollment progress
Deliver personalized, accurate cost estimates and drug costs
Shop, provide quotes and enroll clients regardless of time or location using any device
Stay compliant by obtaining electronic SOA forms without the need for face-to-face meetings
Start Using These Tools
If you're ready to take your Medicare business to the next level during AEP and beyond, then call SMS and speak to a Medicare Marketing Consultant at 1.888.747.3810. Again, SMS makes these tools available at no charge to its contracted agents. Get started today!
About SMS
Senior Market Sales supports independent insurance and retirement planning professionals so they can focus on growing their businesses and building meaningful client relationships. SMS handles the smallest of details — from contracting to commissions paid — while providing big-picture perspective and strategies that have helped thousands of producers for nearly four decades reach new levels of success. With everything from proprietary technology and expansive products to expert training and marketing programs, SMS delivers all-in-one-place efficiencies that help insurance and retirement planning professionals leverage time, make more money and put their business in a position of distinction.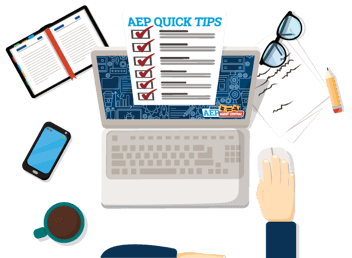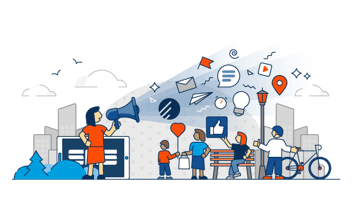 You know the saying: time is money. That statement is especially true in the Medicare insurance sales industry. Agents maximize sales by meeting with...
Read more »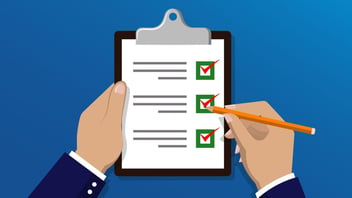 The Medicare Annual Election Period (AEP) is coming soon. Successful agents likely have their strategy in mind and a plan in place. It's almost time...
Read more »