Whether Medicare is your bread and butter or you sell none of it, Senior Market Sales®
(SMS) has a Medicare solution so you never have to turn away clients who turn to you for Medicare help.
Say you have clients asking for a Medicare product you don't represent or they live in a state where you don't hold a nonresident license? SMS can help you save valuable time by servicing the client on your behalf and will pay you a fee without disturbing other coverages.
Refer them to Medicare BackOffice®, a team of dedicated insurance agents who are licensed, contracted and certified in all 50 states to provide Medicare advice and products – all at no cost to you or them.
Because Medicare BackOffice is owned by SMS and was created specifically to supplement other professionals' and our producer partners' services, you can trust that the agents won't cross-sell to or steal your clients. It's a service for you – to help you make clients happy so that you retain them. Plus, you can earn a referral fee if the client buys a Medicare health insurance plan.
'I Didn't Know You Did That'
SMS-contracted agents hearing of Medicare BackOffice often say "I didn't know you did that!"
It's just one of the services, albeit lesser known, that SMS provides so that our producer partners can be a one-stop-shop for all their client needs. When your clients can get all their retirement planning needs in one place, you lessen the risk of losing them to the competition.
Not only that, but you actually strengthen your relationship with clients by providing them a source of accurate, dependable information and making their search for Medicare answers easier and low-stress.
You also are better able to see and manage all parts of their retirement plan, providing a more holistic approach and better service. And that leads to improved client outcomes and satisfaction.
Who Can Use Medicare BackOffice
Based at SMS headquarters in Omaha, Nebraska, Medicare BackOffice serves as a "back office," or support service, for:
Financial advisors and registered representatives – With health care costs in retirement being a top worry for people facing retirement or in retirement, Medicare BackOffice is a valuable resource that you can use to help clients manage this piece of the retirement puzzle. The Licensed Insurance Agents can walk them through their initial enrollment when they turn 65 and review their supplemental Medicare, Medicare Advantage and Part D Prescription Drug plans annually — a critical step to keeping costs in check, because premiums and drug formularies can change each year. You can also help them avoid costly late-enrollment penalties that can linger for years.
Life insurance and annuity agents — Talking about life insurance and annuities with clients naturally can lead to discussions about their health conditions and health care expenses. When Medicare-specific questions arise, refer clients to Medicare BackOffice for the answers.
Senior health insurance agents – If you have clients or friends who reside in states where you're not licensed to sell Medicare health plans or you're not certified to offer Medicare Advantage Prescription Drug plans, simply refer them to Medicare BackOffice.
Other professionals – Medicare BackOffice can help anyone in regular contact with people nearing their Medicare enrollment who need Medicare help.
How Medicare BackOffice Works
Register
The first step is to register for Medicare BackOffice. Registering makes sure that your referral process is easy, gives you access to exclusive marketing materials including a popular guide to Medicare, and makes sure you get paid when a client buys a Medicare plan.
Registering is easy, but if you'd like a detailed walk-through, read more about how to register for Medicare Office.
Refer
After you've registered and received your email to activate your account, you can start referring clients.
You can refer clients in two ways:
Fill out a referral form on the Medicare BackOffice website with their permission to have Medicare BackOffice contact them.
Give the client the Medicare BackOffice phone number – 1.877.385.8083 – so they can call at their convenience.
In both cases, advise clients to provide your name to the Licensed Insurance Agent at Medicare BackOffice so you get credit for the referral and you can securely track their referral status.
The Medicare BackOffice agents conduct a needs analysis with each client to ensure they arrive at decisions that are right for them. They advise clients on Medicare health plans from insurance carriers that are "A"-rated or better, always with the clients' needs taking top priority.
Receive
If the client enrolls in a plan and you're allowed to receive referral fees, Medicare BackOffice will pay you a referral fee. Read more about the referral fees and other frequently asked questions.
Free Marketing Materials
When you register for Medicare BackOffice, you get access to an exclusive library of materials that help you reach prospects or help existing clients. These include:
A concise and easy-to-understand Medicare guide that you can customize with your information
Referral letters and emails that tell prospects and clients about your ability to help them with their Medicare needs through Medicare BackOffice
Infographics and videos on the importance of Medicare enrollment deadlines and annual reviews to manage their health care costs
Keeping You In-The-Know
Medicare BackOffice also works to educate you on important Medicare basics – including costly penalties, enrollment deadlines and the importance of annual coverage reviews – so that you can shine in front of clients. Equipped with the basics, you can then refer prospects or clients to the Licensed Insurance Agents at Medicare BackOffice, who will take it from there.
How to Get Started With Medicare BackOffice
If you're ready to get started, register for Medicare BackOffice.
If you'd like more information call Scott Aschoff, Senior Account Executive at Medicare BackOffice, at 1.877.385.8083.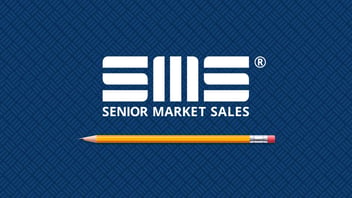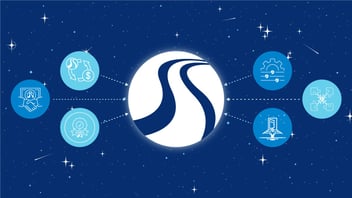 If you've been in the insurance industry for any length of time, you know that having a steady stream of leads is paramount to success. The task of...
Read more »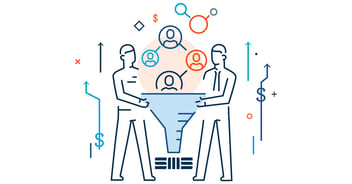 Chicago Agency Sought 'Visionary' Partner to Reach More Clients, Take Business to Next Level
Omaha, Nebraska – Senior Market Sales® (SMS), one of the...
Read more »