The Senior Market Sales® (SMS) team is fiercely dedicated to helping you succeed.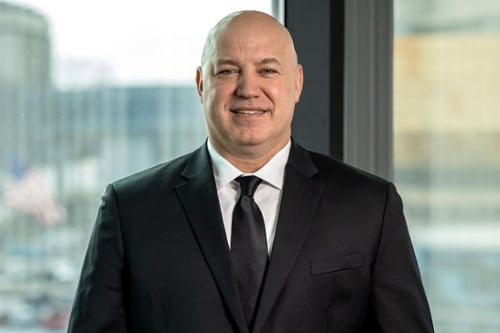 Bob Harding
First Vice President Chief Technology Officer
As First Vice President, Chief Technology Officer for Senior Market Sales® (SMS), Bob is responsible for the overall strategy, planning, organization and execution of all technology development for SMS. He provides strategic leadership and direction to the teams who help agents solve their technology problems. He's also a visible and active advocate for the company and the advancement of insurance and financial technology.
Bob focuses on how SMS can help solve problems for insurance and financial professionals, and help them run their business more effectively and efficiently. He takes pride in being a part of SMS, a company with a stellar reputation in the industry and community.
Bob has more than two decades of leadership experience in the industry. Throughout his career, he has helped the industry become more efficient in the sales and administrative processes. He's also spent a significant portion of his career working on front and back-office technology systems. In addition to his career experience, Bob has five LOMA designations including Fellow Life Management Institute (FLMI), Associate Customer Service (ACS), Associate Insurance Agency Administration (AIAA), Associate Insurance Regulatory Compliance (AIRC), and Associate Reinsurance Administration (ARA).
Outside of the office, Bob has been married for more than 20 years and he and his wife have three sons. Bob is a dedicated youth sports coach and mentor for football and basketball. The University of Nebraska Cornhuskers are also always near and dear to Bob's heart.