The Senior Market Sales® (SMS) team is fiercely dedicated to helping you succeed.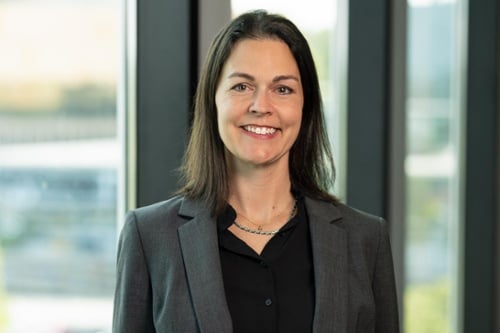 Chelsea Kiehler
Vice President, Director of Marketing & Strategic Development
Chelsea Kiehler, CFA is dedicated to enhancing Senior Market Sales® (SMS) with additional marketing tools to nurture continuing growth for both SMS and our agents. As the Vice President, Director of Marketing & Strategic Development, she helps develop new strategies and services focused on gathering assets under management and growing revenue by building off the current structure and success of SMS. Her current focus is with helping build out new financial services within SMS. By having a solid investment platform to refer to, Chelsea plans to help increase the retention of clients.
Chelsea's career began when she was running the human resources and business management department for a non-profit company. Helping all the employees work through their insurance and retirement options sparked her interest in insurance. After the company was purchased, Chelsea returned to school to earn her Masters of Business Administration and open her own business. She went to work for Morgan Stanley after graduation and obtained her insurance license. In 2011, she sold her business to focus on investment management. Since then, she was the Vice President Senior Investment Manager for a Private Banking Group at Merrill Lynch and also dedicated four years of her time to obtaining the Chartered Financial Analyst (CFA) designation. Chelsea has also obtained her Series 7, 66, 31, life, health, and variable annuity licenses.
Chelsea has lived in multiple states throughout her life with Georgia being her current home. In her free time, she enjoys playing tennis, travelling, baking, and spending time with her kids.