The Senior Market Sales® (SMS) team is fiercely dedicated to helping you succeed.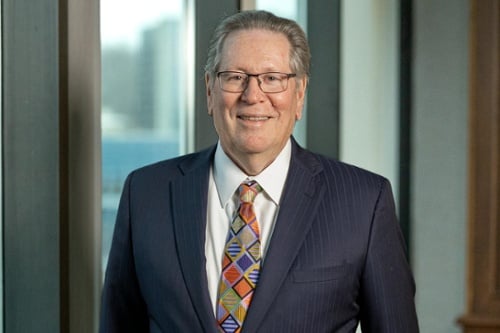 Jim Summers
Executive Vice President Managing Director and President
As Executive Vice President, Managing Director and President of Senior Market Sales® (SMS), Jim Summers is responsible for guiding the company's strategic direction and day-to-day operations. Since Jim joined the company in 2000, he has helped transform Senior Market Sales into one of the largest independent distributors of insurance in the nation, with leading solutions for both health and wealth. SMS has experienced remarkable growth under his leadership, now with more than 600 employees serving more than 71,000 agents across all 50 states.
Jim has been serving the insurance and financial services industry for decades. He has been a leading voice in the senior insurance market, serving in a variety of leadership positions in NAIFA, NAHU and NAILBA. He is a past chairman of the National Health Underwriters' (NAHU) Medicare Advisory Board. In 2018, he was recognized as "Underwriter of the Year" by NAHU's Omaha chapter. In 2013, he was named "Underwriter of the Year" by the Nebraska Association of Health Underwriters. He also spent four years as the Chair for NAHU's LTC Advisory Group, served on the public relations committee for National Association of Independent Life Brokerage Agencies (NAILBA) and the Health Underwriters Legislative Council, a group of industry professionals and lobbyists who drafted a NAHU policy on health care legislation.
Originally from Kansas City, Missouri, Jim is a graduate of Rockhurst College. He and his wife have three married children and four grandchildren.