The Senior Market Sales® (SMS) team is fiercely dedicated to helping you succeed.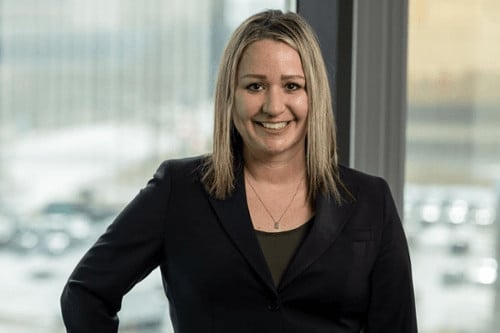 Natalie Blanke
Vice President, Deputy General Counsel
Natalie began her legal career 13 years ago. She worked for a securities broker-dealer for several years before joining the Senior Market Sales® (SMS) team. As the leader of SMS' Legal Department, she provides advice to the company and its management on the wide range of legal matters that arise across corporate groups, agent engagements and third-party relationships. She is a key member of SMS' mergers and acquisitions team, and is responsible for implementing and monitoring corporate privacy policies and procedures. Natalie is a graduate of Creighton University School of Law and is a member of the Nebraska State Bar.
SMS and its agents are subject to numerous federal and state regulations as well as each carrier's policies and procedures. Natalie has the experience and knowledge to guide SMS leadership on complex legal issues that affect the company, support business development while mitigating risk, and advise various corporate departments in policy development and legal compliance. She really enjoys tackling the most difficult of issues affecting our company and helping each member of the SMS team to navigate the complex waters of our industry.
Natalie was born in Wisconsin but raised in Nebraska. Outside of work, she loves spending time with family and watching her two kids play sports. When she's not watching her kids play, she enjoys doing art, writing and cheering on the Green Bay Packers (which she has been a shareholder for since 1997).