Are you an agent that offers Medicare solutions to clients? If so, then the upcoming AEP is probably becoming a priority. There are only 24 hours in a day. When it comes to AEP, the best agents are those who make the most of each available hour. These are those that rise above their competition and find themselves in the top echelon of AEP producers.
Do you want to be on top? Senior Market Sales® (SMS) is here to help you maximize AEP production opportunities with six tips for saving time, making more money and putting your business in a position of distinction.
1 —Make Sure You Are Licensed, Appointed and Certified
Before the AEP season kicks off, you'll want to make sure all license, appointment and certification requirements have been met. But where do you go for help? An SMS marketing consultant can review all of your appointments with you, help with the carrier certification sites and answer any questions that may arise. Plus, SMS has organized AEP Agent Central, a place where we've collected all the tools, technology and resources you need to save time, eliminate mistakes and make more sales during the busy AEP.
2 – Get Your Supplies
Once certified, you can order supplies. SMS makes it easy to order marketing materials and enrollment kits. Contact an SMS marketing consultant for direct assistance, or to obtain a "cheat sheet" for obtaining step-by-step directions to ordering supplies from every carrier that works with SMS.
3 – Fill Your Appointment Book Using an Effective Lead Platform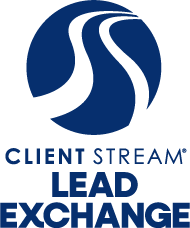 Ready to take the frustration and guesswork out of leads? Enter Client Stream® Lead Exchange, a first-of-its-kind platform that matches pre-screened lead vendors with agents. You choose your price point, the type of leads you want and when you want to receive them. It's all done on one online platform and available exclusively to SMS agents! Platform participants will have direct access to leads verified by TrustedForm, inbound calls and warm transfers from top companies in the marketplace.
4 – Begin Using SMS' Proprietary Technology Tools
SMS has a complete suite of exclusive tools offered at no cost. These tools are designed to help you leverage time, make more money and put your business in a position of distinction. Some of these tools include Lead Advantage Pro® and Medicare Insurance Direct® (MID).
Lead Advantage Pro®

Lead Advantage Pro is the proprietary tool from SMS that lets you take prospects from lead to enrollment in one place. In essence, this platform is designed to simplify your day and maximize your time. In addition, it works well as a means to meet clients' needs in a compliant way while opening up the methods through which you can meet with clients.
Some Lead Advantage Pro features and benefits:
Agent Initiated Consumer Online Enrollment (AICOE®) and PDF Enrollment features help you close sales face-to-face as well as over the phone, via text and through the internet.
Tired of going to different carrier websites to see if providers are in-network for Medicare Advantage plans? Lead Advantage Pro now offers optional provider and pharmacy lookup integration when quoting plans.
Run out of supplies? You can download all forms and applications needed for enrollment for every carrier SMS works with. Some carriers even generate unique barcodes so that once processed, you can easily identify the client.
Frustrated by Scope of Appointment (SOA) forms? See how easy it is to complete the SOA in less than three minutes.
The Blue Button feature allows Medicare participants the ability to share their prescription drug lists, pharmacies and providers directly with you. Once you've obtained your client's consent, this list can be accurately compiled in minutes.
Maximize Medicare Advantage, Medicare Advantage plus Part D and Part D sales with all-carrier quoting capability.
Medicare Insurance Direct® (MID)
Medicare Insurance Direct is a tool that allows you to help clients help themselves, thus avoiding the need to meet in person. The idea of MID is to pair your good, sound advice regarding a client's Medicare solution with the convenience of self-enrollment. You can use MID to match beneficiaries with available plans based on individual healthcare, prescription drug needs and estimated out-of-pocket expenses. You send a Personalized Universal Resource Locator (PURL) to your clients that take them to a micro-site displaying the states and carriers that you are properly credentialed to sell, including Medicare Advantage prescription drug plans, Part D and Medicare Supplements. Plus, this platform gives you the ability to quote all Medicare Advantage and Part D plans.
Here's How MID Works to help make sales without increasing a client's coronavirus risk:
You set up a consumer-facing website through Medicare Insurance Direct, and personalize it for your business (your site will only show plans you're licensed and appointed to offer).
Your clients get the convenience of quoting and enrolling in Medicare Advantage and Part D plans online, at their leisure.
You get credit for every sale because you have a custom URL and your agent writing number is associated with the site.
5 – Carrier Enrollment Technology Options
In addition to SMS technology solutions, many carriers that work with SMS have their own technology options, some of which don't even require the client to have access to the internet. Contact an SMS marketing consultant for specific carrier requirements and options.
6 – Utilize Your Dedicated Med Solutions Team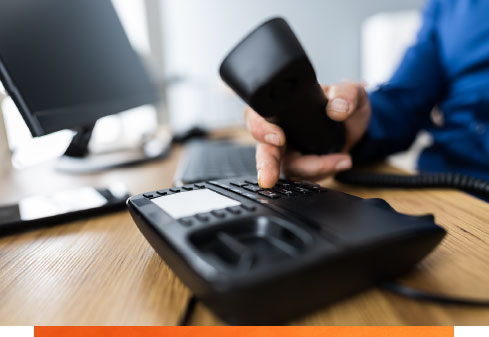 SMS offers access to a dedicated, licensed and knowledgeable Med Solutions team. They are here to help you every step of the way throughout the AEP season and beyond.
If you choose to utilize the information presented here, then congratulations are in order. You've taken a significant step toward AEP success. Contact an SMS marketing consultant at 1.877.645.0147 if you have any questions about carriers, certification, supplies, leads or SMS technology. At SMS, we're here to help you save time, make money and put your business in a position of distinction.
A Little More About SMS
SMS is a national insurance marketing organization, representing top Medicare Supplement, Medicare Advantage, annuity, life, long-term care and travel insurance carriers in all 50 states. More than 73,000 independent insurance agents rely on Senior Market Sales for proprietary technology, competitive insurance products, expert training and service to help them leverage their time, make more money and put their business in a position of distinction. Founded in 1982, Senior Market Sales is headquartered in Omaha, Nebraska. In 2020, SMS joined the Alliant Insurance Services family of companies.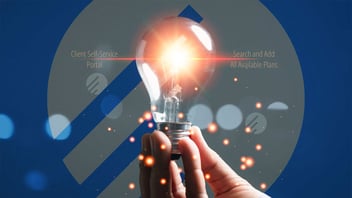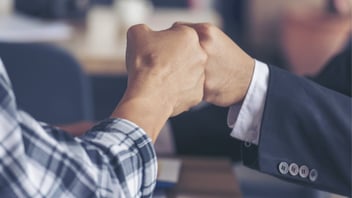 AEP is just around the corner and now's the time to start preparing. Senior Market Sales® (SMS) specializes in helping agents maximize AEP success....
Read more »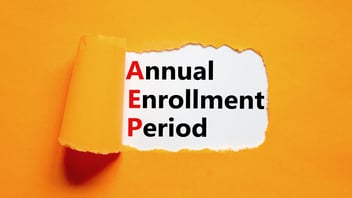 Are you preparing for the 2024 AEP season and looking for a tool that maximizes your Medicare enrollment power? Are you looking for an AEP partner...
Read more »