← Back to all posts
A Month to Reflect: Are You Dropping the Ball With Long-Term Care Planning?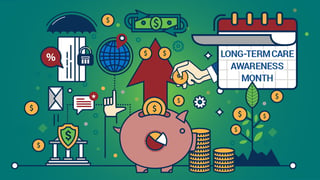 The need for long-term care (LTC) planning in the United States is enormous, and that means the opportunity for retirement planning professionals to help provide solutions is also great.
Not being insured "can be the single biggest devastator of a financial plan," Tom Henske, CFP and partner at New York-based Lenox Advisors, told cnbc.com.
Are you among the professionals dropping the ball, failing to talk about this risk with clients? Or are you educating clients and helping them find solutions? No matter what type of retirement planning professional you are, you're in a position to help educate clients on the risks of failing to plan for long-term care.
November is Long-Term Care Awareness Month, a month dedicated to educating the public on the importance of long-term care planning and encouraging families to start the conversation early rather than waiting until it's too late. The topic of LTC, however, is being discussed more among both consumers and legislators, as the COVID-19 pandemic shed light on the desire and need for at-home extended care, the caregiver shortfall, and increasing costs of long-term care.
State and Federal Governments Addressing LTC
Several bills have been introduced at the federal level that could impact the LTC insurance landscape. One bill would allow long-term health care insurance to be paid using tax-exempt retirement plan distributions. Another would amend Title II of the Social Security Act to provide long-term care insurance benefits.
The bipartisan 21st Century Long-Term Care Caucus intends to identify and address long-term health care in the United States and implement solutions to ensure care recipients and their families have the support they need.
Several states have taken preliminary steps to implement a payroll tax that would fund a state-provided LTC coverage. Some state plans include an exemption to the payroll tax if a resident owns qualified long-term care insurance.
The changes present opportunities to help your clients obtain LTC coverage and to grow your business with LTCi sales. In states allowing exemptions from payroll taxes, you may be able to present private insurance options that provide better coverage for your clients. Offering LTCi before states implement payroll taxes also can benefit clients by saving them headaches – Washington state experienced a temporary shortage of available solutions when companies exited due to a sudden surge in demand.
You also can explain to clients that they get a better value the sooner they buy insurance, since premiums costs rise with age or a health event may make them ineligible for LTCi. They may be more willing to hear about LTCi than you think.
You Don't Have to Specialize in LTC Planning to Help
Jamie Hopkins, Co-Director of the American College's New York Life Center for Retirement Income, wrote in Forbes that the failure of planning professionals to discuss long-term care planning is partly due to the segmentation of investment specialists and insurance professionals, with those professionals avoiding the conversations with clients because it's not where they specialize. But, Hopkins argues, any secure retirement plan needs to consider risk mitigation strategies, including long-term care planning.
As leaders in the retirement planning and insurance space, Senior Market Sales® (SMS) has long recognized the need for long-term care planning. SMS has the resources and support for all types of planning professionals, at every stage of the LTC planning process.
LTC Checklists
If you aren't selling long-term care insurance because of its challenges, it's important to understand that the industry is evolving, offering opportunity to not only help clients but also build your business.
Because of SMS' extensive experience in long-term care planning, the company can provide the behind-the-scenes support that helps you find the best product for your clients, even if you aren't an LTC expert. SMS can help you get contracted and certified, learn the basics, help with not only your first case but also any cases in which you need help. SMS has a qualified and licensed team on staff with experience to help you grow your LTC insurance production.
LTC Certification and Planning Kit
Mutual of Omaha and SMS have partnered with the Corporation for Long Term Care Certification (CLTC) to offer their best-in-class eCLTC course at a significant discount. For questions on this course, please contact an LTC marketing consultant at 1.888.456.8884, option 4.
Whether you're new to long-term care planning or need ideas on how to improve your process, SMS' "LTC Planning Kit" can help. It can serve as a road map, helping you establish a plan of care with clients, overcome common LTC objections and find the best solutions. It also includes printable worksheets that can be used while on appointments.
Face the Challenge With the Support of SMS
SMS recognizes the challenges of selling LTC insurance but also the importance of helping clients understand the need for long-term care planning. That's why we've developed the training, partnerships and support that can help you find solutions for clients and build your business.
To speak with an LTC marketing consultant, call 1.888.456.8884, option 4.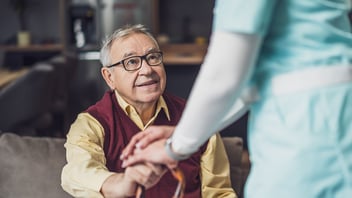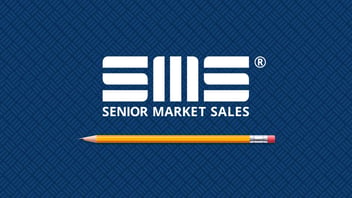 With SMS e-Ticket you can submit term life apps online in less than 10 minutes. No filling out long applications with your clients. No medical...
Read more »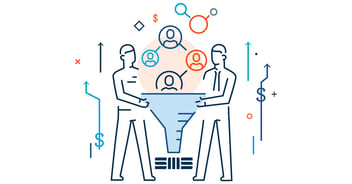 Omaha, Nebraska – Senior Market Sales® (SMS) has acquired four insurance brokerages within a month as part of its new strategy to partner with...
Read more »