When thinking about retirement, how financially prepared do you feel for long-term care (LTC)?
Of respondents to an online survey by Lincoln Financial, 48% reported feeling "not prepared," 38% said "somewhat prepared," and only 14% felt "very prepared."
"Those results show a gaping need for anyone advising clients on retirement planning to address long-term care," said Bill Kauffman, Vice President, Financial Solutions, at Senior Market Sales® (SMS). "The need is there, and so are the solutions — when you connect the two, your business will grow."
Today's LTC insurance products are more innovative and flexible, and for those reasons, more appealing to consumers, Kauffman said.
"That makes the LTC discussion easier to start," he said. "Plus, as we see with this survey, the perceived obstacles to starting the discussion might not even be there."
Greater Awareness of LTC
Americans may be hearing — and worrying — more about long-term care for several reasons.
The COVID-19 pandemic exposed the challenges of the LTC system, especially poor staffing levels at the same time that the aging population is growing.
Recent state and federal efforts to address the LTC crisis have heightened awareness of LTC, or elder care.
Washington state has created a mandatory payroll tax with an option for employees to opt out if they buy qualifying private LTC insurance. Additional states are currently working on their own solutions, incorporating lessons learned from Washington state's experience into better ways to cover their residents.
In 2023, President Joe Biden signed an executive order outlining steps to improve working conditions for LTC workers and to ensure Medicaid funding for long-term and home care workers caring for Medicaid enrollees.
And the SECURE Act 2.0 signed into law Dec. 29, 2022, permits retirement plans to distribute up to $2,500 a year for the payment of premiums for certain specified LTC insurance contracts.
But whether these efforts will be effective remains unseen. For example, some industry experts say the measures in the SECURE 2.0 legislation do not go far enough to incentivize Americans to plan for LTC.
Kauffman said that while the long-term care system challenges certainly still exist, the insurance industry is constantly evolving to address the LTC market's past troubles — namely, mispricing and high payouts that ultimately made traditional LTC products too expensive for many people.
"Today's hybrid life-LTC products are resonating with more consumers, and we expect more product innovations to come," Kauffman said.
Life-LTC Hybrid Insurance Gaining Popularity
A hybrid policy adds LTC benefits to a life insurance policy, paying out part of the policy's death benefit for care if the policyholder can no longer care for himself or herself.
According to LIMRA data, the number of new individual life-LTC hybrid policies sold jumped 39% in 2021 compared to 2020, with total premiums paid for those policies increasing 22%, to $4.3 billion over the same period.
One in four consumers are extremely or very likely to consider a hybrid life-LTC product when shopping for life insurance, according to LIMRA research.
What's the Future of LTC Insurance?
Insurance and retirement planning professionals should expect more opportunities in the LTC market, Kauffman and other industry officials said.
The National Association of Insurance and Financial Advisors (NAIFA) is advocating for public/private partnerships to fund long-term care needs.
Speaking to webinar attendees in November 2022, Carroll Golden, Executive Director of the NAIFA Limited and Extended Care Planning Center, said that neither the public nor the private sector is fully equipped to handle the LTC crisis alone.
But even with no solution in the immediate future, "it's more imperative than ever to include long-term care in the client conversation," Golden said.
Having the Long-Term Care Discussion
Whether you need ideas to start the LTC discussion with a specific client or want LTC marketing materials to reach prospects, you can find help at SMS. As leaders in the retirement planning and insurance space, SMS has a long history of providing all types of planning professionals with resources and support for LTC solutions.
When you work with SMS, you don't have to be an LTC insurance expert — you get access to a team of LTC insurance experts who work behind the scenes to find the best solutions for your clients.
Don't sell LTC insurance? SMS can help you get contracted and certified, learn the basics, help with your first case and any cases in which you need help.
To speak with an LTC marketing consultant, call 1.888.456.8884, option 4.
Key points:
Efforts to address the long-term care crisis are gaining traction, and the public is increasingly aware of the need for LTC planning.

Having the long-term care discussion with clients can address one of their biggest worries in retirement.
Get the resources you need at SMS, including LTC insurance expert advice.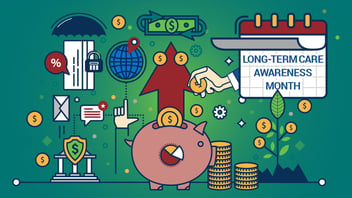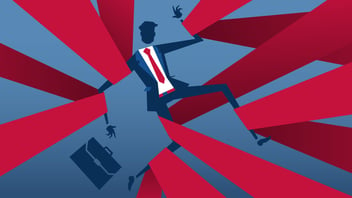 The Latest DOL Fiduciary Advice News
Regulators continue to debate the definition of "fiduciary," even as some related regulations become enforceable.
Read more »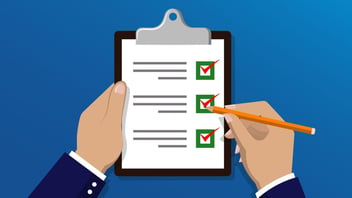 The Medicare Annual Election Period (AEP) is coming soon. Successful agents likely have their strategy in mind and a plan in place. It's almost time...
Read more »