← Back to all posts
As Popular Insulins Are Dropped From Formularies, Only SMS Delivers Tool to Identify Affected Clients
Multi-Client Rx Report Is a 'Lifesaver' for Busy Agents in AEP
A surprising trend has emerged early in the 2024 Medicare Annual Election (AEP) that could impact many of your clients: several Medicare Part D Prescription Drug Plans have stopped covering the four most-common fast-acting and long-acting insulins on the market.
While insurance carriers changing drug formularies each year is common, the number of carriers dropping so many of the most widely-used insulins of the past decade or two is unusual. It's left many Medicare beneficiaries wondering why their insulin costs would skyrocket to thousands of dollars a year if they kept the same plan. It's especially confusing after hearing so much about the Inflation Reduction Act capping monthly copays for covered insulins at $35 a month, effective Jan. 1, 2023.
Worse yet, those who don't read their Annual Notice of Coverage (ANOC) letter or don't conduct an annual plan review with an insurance agent might find out too late, standing in the pharmacy with sticker shock.
The only way some may find out is if their insurance agent contacts them.
Two exclusive Senior Market Sales® offerings solve these problems — an on-staff pharmacist to guide you through the complicated pharmaceutical options and a new feature in SMS' CRM, quoting and enrollment tool. The new feature lets you search by drug name so you can identify clients affected by drug formulary changes so you can then call or email them — and it's the only such feature available in the industry.
That feature, the Multi-Client Rx Report within SMS' Lead Advantage Pro® quoting and enrollment tool, already elevated Walter "JR" Gerhardt to hero status with several of his clients.
"The new SMS technology that searches every drug that I have listed in Lead Advantage Pro is a lifesaver," Gerhardt said. "I can't emphasize how important this tool is. The ability to search multiple clients and identify this threat is priceless."
"The ability to search multiple clients and identify this threat is priceless."
When a client called him in a panic, Gerhardt learned that the insulin brand Lantus was dropped from his Part D plan formulary. The client's husband would pay a total of $16,200 for all his drugs and premiums in 2024 if he stayed on the same plan. Using Lead Advantage Pro, Gerhardt found another PDP with Lantus on its formulary, lowering those costs to $3,600 — a savings of $12,600.
Still, Gerhardt worried about how Lantus being dropped would impact his other clients. As he knew from experience, clients don't always read their ANOC letters or proactively contact him to review their plans during AEP.
"I debated searching every one of my clients, (600+), to see if Lantus was in my client's list of drugs. That would be a daunting task," he said. "I emailed Senior Market Sales, explained the situation and suggested SMS develop a search tool that would help me in this situation. Just so happens, SMS already activated this feature a month ago."
Identify and Notify Clients With Dropped Insulins
Gerhardt has been contacting the clients that the Multi-Client Rx Report helped identify as being on plans dropping Lantus in 2024. One woman whose annual cost of premiums and drugs would have totaled $9,920 switched to a plan he found her for $1,159 — a savings of $8,761. The 75-year-old was so relieved she cried, he said.
While PDP renewals are not the biggest money-makers for agents, the Multi-Client Rx Report allows agents to quickly and efficiently do the right thing for clients, and that has immeasurable long-term benefits, Gerhardt said.
"Reviewing PDPs for a client builds rapport and provides that opportunity to ask for referrals after the client thanks me," he said.
The Multi-Client Rx Report does in minutes what would be impossible for an agent to do, let alone during AEP. The short, busy window of Oct. 15 through Dec. 7 is already packed servicing existing clients and prospects, whether a book of business has dozens or thousands of clients and leads.
"They're trying to get through potentially 2,000 clients of theirs in 54 days," said Ryan Vlasin, SMS' Pharmacy Director. "It's pretty impossible to try to do that efficiently."
It's also challenging for agents to understand the intricacies of the insulin landscape, which has only gotten more complicated with this latest turn of events.
For at least the past decade, agents working in Medicare have been familiar with the names of the predominant insulins on the market. The two most widely used fast-acting insulin brands that have been on Part D formularies are NovoLog and Humalog. The two most widely used long-acting insulins have been Lantus and Levemir. If a Part D plan didn't have one in each category, it had the other, generally speaking.
Plenty of Options Despite Dropped Insulins
The twist this AEP, Vlasin said, is that several Part D plans have chosen not to cover the most commonly used insulins, but they are covering insulins that agents are less familiar with or have never heard of before.
"I've had some agents tell me that I can't find any plans that cover insulin," Vlasin said. "When agents run into a situation where they're not seeing the client's insurance cover insulin, they need to know that every Medicare plan is required to cover at least two long-acting and two short-acting insulins. They just have to find out which two."
"We aren't seeing the generics adopted by Medicare formularies. Instead, they are favoring the newer brand-name drugs entering the market versus offering cheaper generic options," Vlasin said. "There has been a shift to newer, lesser-known insulin brands that have entered the market within the last six years. It's a strategy we haven't seen before."
For example, Lantus has been the most widely used long-acting insulin on many of the plan formularies since the Food and Drug Administration (FDA) approved it in 2000. But this year, you'll see Lantus on fewer plan formularies. Some formularies have moved to a different long-acting insulin, Basaglar, which contains the same active drug, insulin glargine.
Agents with clients whose insulin has been dropped from their Part D plan's formulary have two options:
Find a therapeutic alternative on the client's existing plan
—
possibly one of the newer brands of insulin with the same active ingredient
—
and advise the client to check with their doctor to see if it will work

Find a different prescription drug plan that covers the brand of insulin they are on now
"They all work about the same," Vlasin said of the insulins. "You may be able to recommend therapeutic alternatives that sometimes contain the same active ingredient but deliver thousands of dollars in savings over the course of the year. But you should have clients check with their doctor first."
Some Part D plans for 2024 have deductibles as low as $0. But because clients, especially those with diabetes, often use other medications that factor in to their total costs, Vlasin advised running quotes without the insulin to identify the best overall plan first.
Find the Best Overall PDP Plan
"I would say it's better to first quote without the insulins, find the best plan, and then figure out what insulin is covered by that plan. Then if the best overall plan would mean switching to a therapeutic alternative to their brand-name insulin, direct the client to discuss it with their doctor," Vlasin said. "Quoting without insulin at first and then adding it later is one way you can be sure that your client is going to get the absolute lowest out-of-pocket cost."
Why Are Formularies Dropping Some Insulins?
Why the shift has happened this AEP is unknown, but it comes less than a year after the Inflation Reduction Act started limiting the monthly cost sharing for insulin products to no more than $35 for Medicare beneficiaries. A common misconception about the $35 copay is that it applied to all insulins. But it applies only to "whichever insulin plans they cover," and plans are not required to cover all insulin products at the $35 monthly copayment amount — just one of each dosage form (vial, pen) and insulin type (rapid-acting, short-acting, intermediate-acting, and long-acting).
While SMS did not know this specific trend in formularies would occur, it developed the Multi-Client Rx Report because it knows the value that time-saving tools carry for the thousands of agents who rely on SMS' support. It's just one part of SMS' extensive platform.
"This is why you need to be with SMS," said Sam Halpern, Vice President, Divisional Director, Strategic Relationships at SMS. "We're listening to our agents and solving their problems. We're not just keeping up. We're leading the way."
How to Get the Multi-Client Rx Report
To learn more about accessing the free Multi-Client Rx Report, call SMS to speak with a marketing consultant at 1.888.747.3810.
For questions regarding client drug coverage, email Vlasin, SMS' on-staff pharmacist, at pharmacist@seniormarketsales.com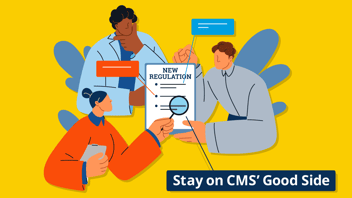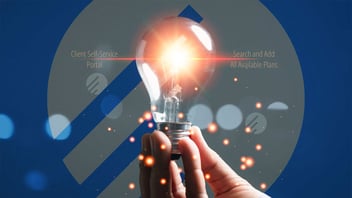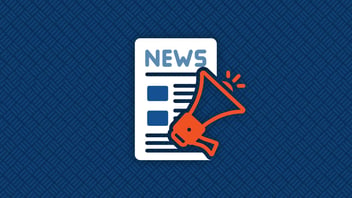 Chicago Agency Sought 'Visionary' Partner to Reach More Clients, Take Business to Next Level
Read more »