To help your Medicare clients on a fixed income, consider this outside-the-box solution: pairing hospital indemnity insurance with specific low-premium Medicare Supplement (Med Supp) plan options. By creating a portfolio for your clients that includes this product combination, you can actually provide them with good coverage for less money.
To understand how this coverage combination works, it's important to make sure you know what hospital indemnity insurance is, and which Med Supp plans work best in combination with it.
Hospital Indemnity Basics:
It's a supplemental insurance offering that pays regardless of what other medical insurance the client may have, reducing the financial burden of a hospital stay
Pays directly to the insured person, not to medical providers
Some of what hospital indemnity insurance pays for:
Starts paying on day one for hospital confinement benefit
Observation unit benefits
Emergency room charges
Transportation and lodging
Inpatient mental health care
Hospital indemnity's simplified underwriting provisions:
Guaranteed issue between ages 60 and 79
There are only a few health questions such as, in the past 12 months have you:

Used oxygen
Been treated or diagnosed with Alzheimer's, Parkinson's, multiple sclerosis, or chronic obstructive pulmonary disease (COPD)
Had diabetes requiring more than 50 units of insulin or three or more oral meds
Been diagnosed or treated for heart attack, stroke or cancer
Been on dialysis treatment

Six-month, pre-existing condition limitation
Two-year contestability period
Hospital indemnity coverage works as a great supplement to existing health insurance coverage. If clients on Medicare purchase a suitable hospital indemnity plan, then they could potentially save on Med Supp premiums by getting a low-premium plan to round out their coverage. Two suitable low-premium Med Supp plans that pair well with hospital indemnity insurance are High Deductible Plan G and Plan L. For more details, Medicare.gov provides a comprehensive comparison of all available Med Supp plans.
High Deductible Plan G Med Supp Basics
Provides the same coverage as the standard Plan G, but has a higher deductible in exchange for lower premiums.
The deductible must be met before the plan begins to pay
Some of what High Deductible Plan G can provide coverage for:
Medicare Part A coinsurance and hospital costs (up to an additional 365 days after Medicare benefits are used up)
Medicare Part B coinsurance or copayment
Skilled nursing facility care coinsurance
Part A deductible
Part B excess charges
Foreign travel emergency (up to plan limits)
Plan L Med Supp Basics
Plan L is a Med Supp Insurance plan that helps pay for certain out-of-pocket expenses associated with Medicare Part A and Part B coverage.
Unlike most Med Supp plans, Plan L pays for only part of the cost of covered services. As a result, you'll still have to pay some out-of-pocket costs, but the plan's premiums are less expensive than most other Med Supp plan alternatives.
Some of what Plan L can provide coverage for:
Medicare Part A coinsurance and hospital costs
75% of the Medicare Part B coinsurance or copayment
75% of blood (first three pints)
75% Part A hospice care coinsurance or copayment
75% skilled nursing facility coinsurance
75% Medicare Part A deductible
By offering these low-premium Med supp plans along with a suitable hospital indemnity policy, your clients can actually get good coverage for less cost. See below, a case study illustrating this selling point.
Case Study
Roger is 77, and living in Omaha, Nebraska.
He has purchased a hospital indemnity plan from a reputable carrier with premiums of $33.05 per month. Through the advice of his insurance agent, he has paired that policy with a High Deductible Plan G Med Supp policy with premiums at $177.33 (or alternatively, a Plan L Med Supp policy with premiums at $85.17).
Roger experiences an unfortunate slip and fall that requires a hospital stay and related treatment. See below, the coverage payouts that occurred as a result of his injury based on the coverage in place.
Hospital Indemnity Pays (paid directly to Roger)

High Deductible Plan G Pays1

Plan L Pays1

$1,250 inpatient/observation hospital stay

$150 emergency room

$500 transportation and lodging

$250 ambulance

$2,000 skilled nursing

$4,150 from hospital indemnity insurance

100% after deductible ($2,700) is met of Hospital Stay 5 days ($360 per day)

100% after deductible ($2,700) is of Skilled Nursing 20 days ($120 per day)

Out-of-pocket (with Plan HDG alone)

$1800 Hospital Stay

$900 Skilled Nursing

100% of Hospital Stay 5 days ($360 per day)

75% of Skilled Nursing 20 days ($120 per day)

Roger pays out of pocket

$0 Hospital Stay

$600 Skilled Nursing
The above scenario shows that by pairing a hospital indemnity plan with a low-premium Med Supp plan (Plan L or High Deductible Plan G), out-of-pocket is essentially negligible. It's clear that clients can get better coverage for less premium by utilizing these pairing combinations. Now, that's a sales idea you can take to the bank.
How to Get Started
If you're interested in offering this innovative product pairing to your prospects and clients, then talk to a licensed Med Solutions marketing consultant at Senior Market Sales® (SMS) by calling 1.877.888.9996. SMS has more than four decades of experience in the Medicare market and can help you get contracted with top carriers offering these types of products in your state.
Get Started Now



1If Roger chooses this plan to pair with his hospital indemnity plan.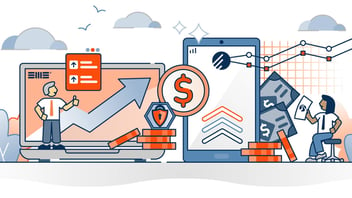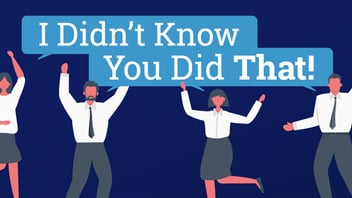 Whether Medicare is your bread and butter or you sell none of it, Senior Market Sales®
Read more »