The purpose of the National Association of Insurance Commissioners (NAIC) Suitability in Annuity Transactions Model Regulation (Model #275) is to add protections for annuity clients. Under this regulation, agents must satisfy four obligations to annuity clients: (1) care, (2) disclosure, (3) conflict of interest and (4) documentation when recommending an annuity. These obligations will be met by implementing new producer training, revised suitability forms and updated recordkeeping requirements.
NAIC Best Interest Summary Points
Originally formed in 2010
System to supervise insurance recommendations
Some states have already adopted this model with more expected to adopt it in the near future
Producers must disclose customer relationship, scope and terms
All annuity recommendations must comply with this standard
Annuities are a great way to grow your business and help your clients get the most out of their retirement. Senior Market Sales® (SMS) is committed to ensuring suitable sales practices when recommending annuities as well as supporting the fair and equitable treatment of our insurance customers. Below is an executive summary of recent revisions and actions to Model #275.
NAIC Best Interest Training and Certifications Requirements
NAIC Best Interest mandates that producers who engage in the sale of annuity products must complete an approved, state-specific best interest annuity training course, and insurers must verify the completion of said training before the agent can solicit the sale of annuities. The training shall include information on appropriate standards of conduct, sales practices, replacement and disclosure requirements.
Producers who engage in the sale of annuity products shall complete insurer product-specific training prior to the solicitation or recommendation of an annuity
New annuity producers who have not met previous suitability training requirements, must complete a one-time four-hour training course prior to being able to sell/solicit annuities
Producers who previously met the state's NAIC annuity suitability regulation training requirements have the option to take a one-hour update course in order to comply with the new NAIC best-interest standard. However, completion of the optional one-hour update course must be done within six months of the state's effective date of the amended regulation. Failure to meet the six-month requirement will require the completion of the four-hour training course mentioned in the previous point
Carriers may have additional training requirements. Contact SMS if you have any specific carrier questions.
NAIC Best Interest Recordkeeping Requirements
Insurers, general agents, independent agencies and producers are required to maintain or be able to make available to the state insurance commissioner or appropriate regulatory body, records of the information collected from the consumer, disclosures made to the consumer, including summaries of oral disclosures and other information that was used in making the recommendations for the insurance transaction, including annuity purchases or exchanges. These records must be maintained for seven years after the insurance transaction is completed by the insurer, or longer requirements as directed by applicable state law.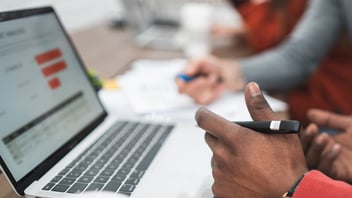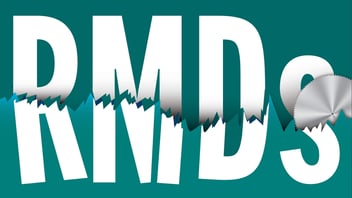 In the financial world, few things are as set as Required Minimum Distributions (RMDs), the scheduled amounts clients must take from their qualified...
Read more »