← Back to all posts
Annuity Review: A Simple Process Can Uncover Opportunities for Clients and You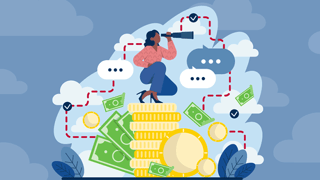 Reviewing clients' annuities can be especially fruitful for both clients and your business right now because of the favorable interest rate environment for fixed indexed annuities (FIAs) and innovations in FIA benefits. You not only engage clients but also may be able to reduce their annuity fees, eliminate market risk and even give them a raise in retirement.
But who has time to dig through a pile of prospectuses or call multiple carriers to compare a client's annuity to all the possible FIAs?
When you work with Senior Market Sales® (SMS), we do the legwork, saving you time and uncovering opportunities to help clients and grow your business. The SMS Financial Solutions Annuity Review Process uses our expertise and industry-leading technology and tools to review any annuity contract to see if you can provide clients better death benefits, lower fees or increased income.
How an Annuity Review Can Benefit Your Client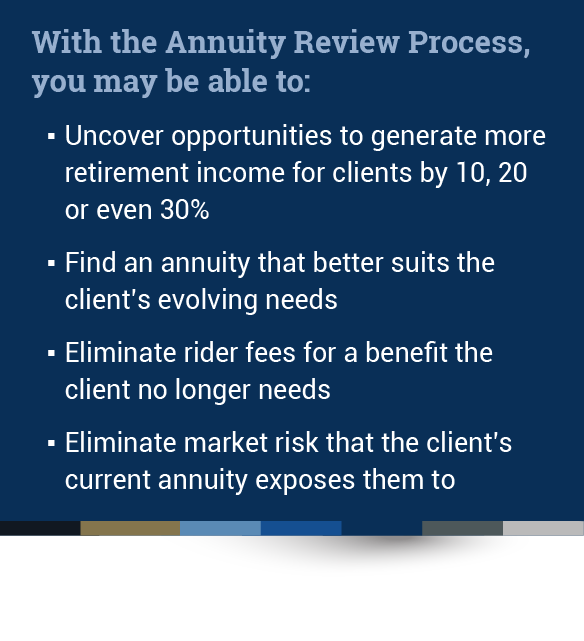 An annuity review could help you find your client an annuity with benefits that suit them better than their current annuity, or even assure them they're in the right annuity. Reallocating funds from a variable annuity (VA) to an FIA in particular can help your client in three main ways: principal protection, fee reduction, and benefits better suited to clients' needs.
With the Annuity Review Process, you may be able to:
Uncover opportunities to generate more retirement income for clients by 10, 20 or even 30%
Find an annuity that better suits the client's evolving needs
Eliminate rider fees for a benefit the client no longer needs
Eliminate market risk that the client's current annuity exposes them to
Principal Protection
VAs, which invest directly in the stock market, expose the clients' money to greater risk and do not protect their profits or principal. Because FIAs earn their interest based on their links to an underlying financial benchmark or index, the initial investment and any interest already credited are guaranteed against losses if the index goes down.
That guarantee is one feature driving consumers to FIAs at record levels and away from VAs. Amid recession fears, consumers are largely buying annuities that shield them from volatility in stocks and bonds. VA sales are on pace for their lowest year since 1995, while third-quarter 2022 FIA sales —$21.5 billion, a 26% increase from the prior year — topped the previous quarterly sales record of $20 billion set in the second quarter 2019, according to LIMRA's U.S. Individual Annuity Sales Survey.
Clearly, reducing market risk is an important goal for many consumers right now, and some of them may be your clients holding VAs. Simply explaining the principal protection that FIAs offer can be enough to open their minds to an annuity review in today's market. But when you combine that with other possible benefits of an FIA – particularly increased income – they will be even more interested.
Benefits Better Suited to Clients' Needs
Because client needs and goals change, reviewing an annuity is critical to making sure it still works for the client.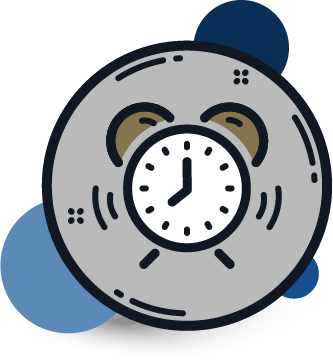 "It's just a good time to provide an evaluation," said SMS Senior Marketing Consultant Jon Summers. "And it's a very easy way for you to engage with your client in the terms of best interest to say, 'Hey, I know you own these products, let's take a look and see if they're still matching your needs, and if not, we can re-evaluate and maybe find a better product to do so.'"
So why is now an especially good time to review clients' annuities?
Many VAs currently on the market that are out of surrender were written during the so-called "rider wars" period more than a decade ago. With many of these VAs, the roll-up period – the incubation time during which the income benefit grows – has stopped.
If you have clients holding these VAs who are not ready to take income, you likely can find an opportunity to generate even more income using today's extremely competitive FIAs in today's favorable interest rate environment. Think of it as giving the client a raise in retirement.
SMS Senior Marketing Consultant Ben Braverman said the SMS Annuity Review Process has resulted in reallocations that result in significant income boosts for clients of SMS-contracted advisors.
"Jon and I have had multiple opportunities with advisors where we'll see an increase in income of anywhere from 20 to 30%, while locking in the contract value 100%," Braverman said.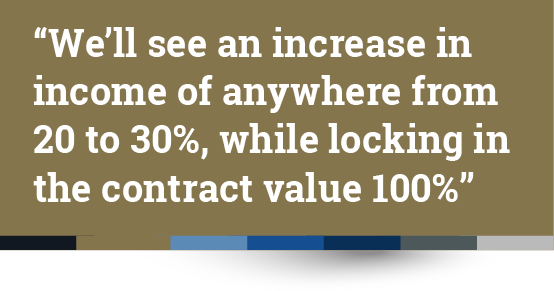 In addition to increasing an income benefit, you may be able to unwind an income benefit, increase a death benefit or add long-term care enhancements using an FIA. You simply explain to SMS Financial Solutions what the client's goals are, and we go to work comparing annuities and finding a possible solution.
Reduced Fees
Your client also may be paying a rider fee for a benefit they no longer need. You may be able to not only eliminate that fee – even if an FIA with riders to better suit their needs may add new fees – but also find a better income-generating product and also eliminate market risk. Multiple improved benefits in one move.
You don't have to identify these solutions – the Annuity Review Process does the work for you, and it provides the reallocation narrative, the analysis and recommendation.
How the Annuity Review Process Works
So how do you get started?
Simply review your book of business to identify annuity clients whose retirement goals may have changed or who could benefit from innovations in the annuity market. (Read "The Rise of the Fixed Indexed Annuity" white paper to learn more about these innovations and how they've helped fuel the surge in popularity of FIAs.)
Or even if you aren't familiar with the innovations, send the client's current annuity statement to us to get the process started.
Submitting the client's information is the second step, which kicks off our analysis. The SMS Financial Solutions annuity experts will review the client's existing annuity and use the Morningstar Annuity Intelligence tool to analyze and compare thousands of annuities.
The process will uncover the strengths and weaknesses of an annuity and produce a report that is client-friendly and FINRA-reviewed. The report includes a side-by-side comparison of the client's annuity with a recommended annuity, clearly showing the extra benefits – whether increased income or reduced fees, or both – that you may be able to offer the client.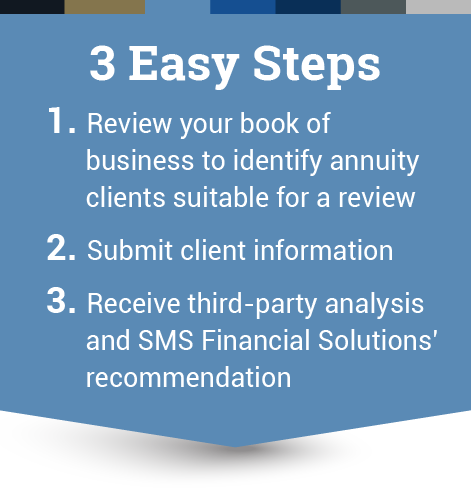 As the third step in the process, you receive this third-party analysis and the recommendation from the SMS Financial Solutions annuity experts. Because SMS is product-agnostic and entirely focused on suitability for your client, you can be confident that the recommendation is not putting our interests over the client's.
"All you have to do is analyze what's brought back to you to determine if your client's current annuity still meets their objectives and how you want to recommend they move forward," Braverman said.
Summers reiterated the suitability point: "Oftentimes we're solidifying the current position as well."
Assuring them that they're in the right annuity can build trust and help you retain the client.
If a change is recommended, the reallocation narrative that's included with the analysis makes the process of presenting to your client especially smooth and simple.
"We provide all of that to the advisor with the expense report and whatever product might be appropriate for the reallocation," Braverman said. "You can rely on our team of annuity experts to identify the best reallocation opportunity in the market to benefit your clients."
SMS also provides the support to help with the reallocation, from contracting to application and more.
3 Easy Steps
Review your book of business to identify annuity clients suitable for a review
Submit client information
Receive third-party analysis and SMS Financial Solutions' recommendation
Get Started Today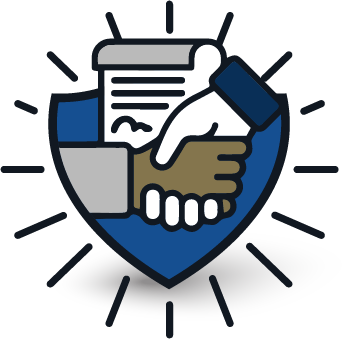 Your book of business is full of opportunities to help clients and increase sales, but some of these growth strategies can eat up a lot of time without results. SMS Financial Solutions' Annuity Review Process eliminates these obstacles. Let us do the legwork, so you can focus on making meaningful connections with clients and growing your business.
The unprecedented growth of FIA sales is projected to continue, and the Annuity Review Process is an easy way for you to show your value with existing clients and grow your business without time-consuming prospecting.
To learn more, watch this on-demand video or call SMS Financial Solutions at 1.877.645.4939 to speak with a marketing consultant.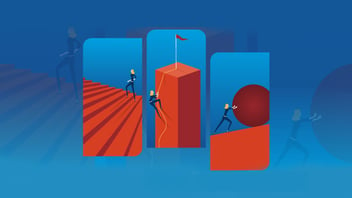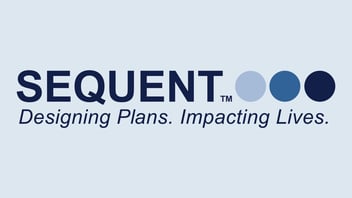 Senior Market Sales® (SMS) is always thinking of ways to position insurance and retirement planning professionals to adapt to industry disruption and...
Read more »