AEP is just around the corner and now's the time to start preparing. Senior Market Sales® (SMS) specializes in helping agents maximize AEP success. We've been doing it for more than four decades and have the tools and resources to help you save time, make more money and put your business in a position of distinction. See below for ways SMS can help you.
Get Help With Licensing, Appoints and Certifications
Before AEP starts, you'll need to make sure all licenses, appointments and certification requirements have been met. SMS marketing consultants are ready to review these items with you, ensure everything is compliant and answer any questions you may have. Plus, visit SMS' AEP Agent Central page. This page highlights additional tools, technology and resources that contribute to a productive AEP season.
Obtain Your Supplies
Once certified, SMS works with you to make sure all marketing materials and enrollment kits are in your hands when you need them. Want a customized step-by-step "cheat sheet" for ordering supplies? Just get in touch with your licensed, experienced SMS marketing consultant.
Become Familiar With SMS' Proprietary Technology Tools
SMS has a complete suite of exclusive tools offered at no cost. These tools are designed to help you maximize productivity during AEP and beyond. Included in this suite, is Lead Advantage Pro® and Medicare Insurance Direct® (MID).
Lead Advantage Pro
Lead Advantage Pro is the exclusive tool from SMS that lets you take prospects from lead to enrollment in one place. It works no matter how clients prefer to meet. This includes in-person, over-the-phone, online and even text interactions. Lead Advantage Pro simplifies your day and maximizes your time, and it does it all at no cost to you.1
With Lead Advantage Pro you can:
Quickly send and receive applications by email
Save time with an electronic application option
Stay compliant while enrolling Medicare Advantage and Part D clients online
Provide an option to easily record and archive calls for Centers for Medicare and Medicaid (CMS) compliance1, 2
Enroll and manage leads through a user-friendly dashboard
Get accurate pharmacy, provider and prescription drug list information
Medicare Insurance Direct (MID)
Medicare Insurance Direct is a tool that allows you to help clients help themselves, thus avoiding the need to meet in person. The idea of MID is to pair your good, sound advice regarding a client's Medicare solution with the convenience of self-enrollment. You can use MID to match beneficiaries with available plans based on individual healthcare, prescription drug needs and estimated out-of-pocket expenses.
You send a Personalized Universal Resource Locator (PURL) to your clients that take them to a micro-site displaying the states and carriers that you are properly credentialed to sell, including Medicare Advantage prescription drug plans, Part D and Medicare Supplements. Plus, this platform gives you the ability to quote all Medicare Advantage and Part D plans.
Here's How MID Works to help make sales:
You set up a consumer-facing website through Medicare Insurance Direct, and personalize it for your business (your site will only show plans you're licensed and appointed to offer).
Your clients get the convenience of quoting and enrolling in Medicare Advantage and Part D plans online, at their leisure.
You get credit for every sale because you have a custom URL and your agent writing number is associated with the site.
Gain Access to a Lead Acquisition Platform That Delivers Positive Results
All agents contracted through SMS are eligible to use Client Stream® Lead Exchange, a first-of-its-kind lead-acquisition platform that matches pre-screened lead vendors with agents. You choose your price point, the type of leads you want and when you want to receive them. It's all done on one online platform and available to SMS agents! Platform participants will have direct access to leads verified by TrustedForm, inbound calls and warm transfers from top companies in the marketplace. Plus, Client Stream Lead Exchange integrates seamlessly with Lead Advantage Pro for a cohesive system that maximizes enrollment potential. If you'd like more information, or want access to Client Stream Lead Exchange, reach out to your Med Solutions marketing consultant.
Maintain CMS Call-Recording Regulation Compliance
In 2022, CMS implemented a new regulation that affects Medicare Advantage, Medicare Advantage plus Part D and Part D business. This regulation requires calls to be recorded if they are part of the chain of enrollment in a Medicare Advantage or Part D plan. This even applies to client meetings conducted through video conferencing software such as Zoom.2
Effective September 30, 2023, the CMS final rule >will no longer require the agent to record all calls, but only those calls involving marketing (sales) and enrollment for the 2024 contract year. Regardless of this change, agents need to be prepared to meet CMS call-recording requirements. Fortunately, Phone.com offers a great solution, and it fully integrates with Lead Advantage Pro.
Phone.com benefit details:
10-year retention capability and the recommended ability to periodically download calls
Easy one-click call recording
Call recording from desktops, laptops and mobile devices
An agent dashboard that allows users to easily search and retrieve recorded calls
Additional business phone system features such as video conferencing, text messaging, voicemail transcription and mobile app
Offer Clients the Best Dental Plan for Them
SMS offers its agents exclusive and complimentary use of QuoteDental.com™. This differentiating tool compares benefits based on out-of-pocket costs for the level of dental health needed. It can even locate in-network dentists. If you want more dental sales by running smarter quotes that see beyond premium, then this is your solution.
QuoteDental.com compares:
All participating SMS dental carriers
Expected cash out of pocket
Total cost in or out of network
Coverage over time
Gain Additional Carrier Enrollment Technology Options
In addition to SMS technology solutions, many carriers that work with SMS have their own technology options, some of which don't even require the client to have access to the internet. Contact an SMS marketing consultant for specific carrier requirements and options.
Utilize an Entire Med Solutions Team Dedicated to Your Success
SMS offers access to a dedicated, licensed and knowledgeable Med Solutions team. They are here to help you every step of the way, throughout the AEP season and beyond. From contracting, to new business, to commissions and everything in between, we've got you covered.
SMS Wants to Work With You
If you choose to utilize the information presented here, then congratulations are in order. You've taken a significant step toward AEP success. Contact an SMS marketing consultant for assistance on carriers, certification, supplies, leads or SMS technology. At SMS, we're here to help you save time, make money and put your business in a position of distinction. Reach out today at 1.888.747.3810!
1Additional cost applies if adding call-recording technology feature.
2Effective September 30, 2023 for coverage beginning January 1, 2024, CMS will no longer require the agent to record all calls, but will still require the recording of sales, marketing and enrollment calls with members.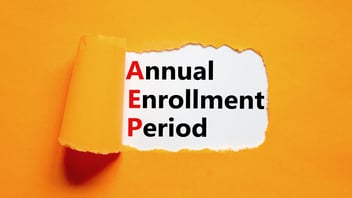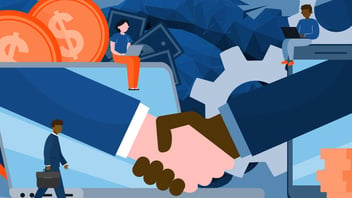 Senior Market Sales® (SMS) takes the time and makes the effort to ensure that its agent partners experience a symbiotic relationship. To put it...
Read more »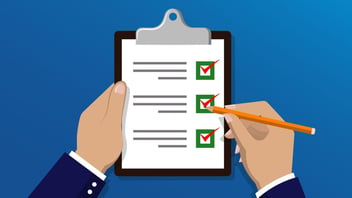 The Medicare Annual Election Period (AEP) is coming soon. Successful agents likely have their strategy in mind and a plan in place. It's almost time...
Read more »