You're likely hearing more about Dual Eligible Special Needs Plans (D-SNPs), as they are growing in popularity. Maybe you're curious about whether or not to offer them, or maybe you want to develop some better ways to sell this unique solution. Here are some answers to the questions we commonly hear about D-SNPs at Senior Market Sales® .
What Are D-SNPs?
They are special needs Medicare Advantage (MA) plans. D-SNPs are a typically health maintenance organization (HMO) plans, though some are preferred provider organization (PPO) plans. There are five types of DNSPs — All-Dual, Full-Benefit, Medicare Zero Cost Sharing, Dual Eligible Subset, and Dual Eligible Subset Medicare Zero Cost Sharing.
What a carrier may offer in a D-SNP plan can vary by state. Generally, D-SNPs may include benefits like $0 monthly premiums, care coordination, dental, vision and hearing benefits, telehealth services, transportation assistance and even gym memberships.
Who Qualifies for Them?
Individuals of any age who are dually eligible for both Medicare and Medicaid may qualify for D-SNPs. To be eligible for Medicare, individuals must be 65 years old or older or have a qualifying disability. Medicaid eligibility depends on whether or not an individual's income or asset level falls below state thresholds.
Important rule: always verify a client's Medicaid eligibility before enrolling them in a D-SNP. Many D-SNP carriers can assist you with this. Individual enrollments will vary depending on the type of D-SNP plan.
When Can You Sell D-SNPs?
This is one of the best elements of offering this product. Even though D-SNPs are MA plans, they have no set enrollment period. When an individual becomes eligible for a D-SNP, they qualify for a Special Enrollment Period (SEP).
As long as they are eligible for both Medicare and Medicaid, they have an SEP to join or switch D-SNPs at the start of every month. This makes D-SNPs a good way to increase sales outside of the Annual Enrollment Period.
Where Are the Best Places to Offer D-SNPs?
It's probably easier to offer D-SNPs in lower-income areas, since Medicaid eligibility is required. More urban areas are likely better because CMS requirements call for there to be a certain number of doctors in an area in order for D-SNPs to be offered. This can rule out larger rural areas.
How Do You Find and Keep Dual-Eligible Clients?
As with any prospecting work, you need to go and be seen in the places they go. For dual-eligible prospects, think of the income they have each month. Their assistance income comes at the first of the month. So that is a good time to position yourself at discount stores or thrift shops. Grass roots marketing like flyers at stores or a partnership with a local church or assistance provider could help. At other times during the month, consider being at locations that help those in need, like pantries or senior centers. Charity and community events are other good ways to be seen by dual eligible prospects.
Because this specific type of MA plan does not have an annual enrollment period, it would help to re-think the way you follow up with these clients, to build trust and keep their business. Remember, they are eligible to switch plans, which creates some vulnerability for you. Follow-up every six months, or even three months for your newer clients. Provide superior customer service, and ensure their plan is working for them or see if their needs have changed. As you build your credibility, it can help start to create referrals.
Why Sell D-SNPs?
As I wrote before, D-SNPs don't have to be sold during AEP. Offering them is a good way to increase your income during the Medicare off season.
Selling D-SNPs can also be a good way to help and underserved portion of the population. It can be difficult to work with low-income prospects. This is your chance to help with service and expertise. If you are only in it for short-term gain, you probably won't last long selling D-SNPs. But if you're really interested in helping people and providing clear answers to their health care questions, offering D-SNPs can be rewarding emotionally as well as financially.
Ready to make the move to selling D-SNPs? Contact a marketing consultant with any questions or get started. Call 1-877-645-0147.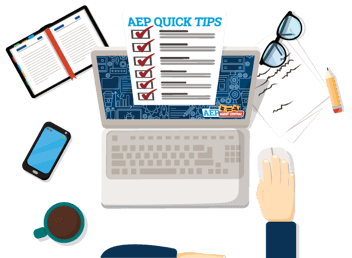 If this is your first Annual Election Period or one of many, there are always things to learn that help you prepare for the selling season. Here are...
Read more »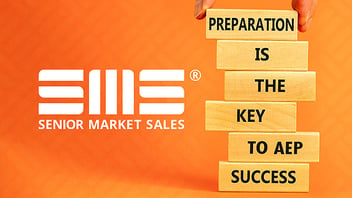 Are you an agent that offers Medicare solutions to clients? If so, then the upcoming AEP is probably becoming a priority. There are only 24 hours in...
Read more »