In a world where so many insurance professionals offer the same products and services as everyone else, it's important to find ways to make your insurance practice stand out. Senior Market Sales® (SMS) exists to help you do just that. They provide ways to save time, make more money and put your business in a position of distinction. One way SMS accomplishes this is by offering avenues for agents to differentiate their practice, thus increasing the value clients put on them.
Agents who use SMS have many opportunities at their disposal for business differentiation. This article focuses on only two – both relating to ways you can help clients save on prescriptions. One method helps clients combat the rising cost of prescription drugs. The second caters to pet-owning clients and shows a unique way that you can help them reduce the cost of pet prescriptions.
Solution No. 1 – A way to help clients combat the rising cost of prescription drugs
The spiraling cost of prescription drugs is a major concern for many Americans, including your clients.
GlicRx is a nationwide prescription discount program, similar to GoodRx that helps users save up to $95 per prescription over a pharmacy's retail price. Unlike GoodRx however, GlicRx pays agents every time their clients purchase prescriptions on its platform.
It's accepted at approximately 35,000 pharmacies, including Walgreens and CVS. Plus, the versatility of GlicRx means it can be used via mobile app, digital or physical card.
When you sign up as an exclusive partner of GlicRx, you'll be helping your clients save money. Plus, you'll earn compensation every time they purchase prescriptions using this platform. It's a win/win!
When you sign up, you will be given credentials to the GlicRx Enrollment Center and assigned a unique access code for tracking your sales credit.
Solution No. 2 – A way to help pet-owning clients save money
United States Fire Insurance Company, a Crum and Forster Company, is a forward-thinking company specializing in unique products for diverse client solutions. They offer a complete suite of Medicare Supplement (Med Supp) plans including Plan L, a cost-effective alternative to Medicare Advantage.
Not only is this carrier available through SMS to sell its unique Med Supps, but you also get differentiating benefits such as the ability to offer clients a way to save on their pet prescriptions. Click here and here to learn more about this unique pet prescription savings program.
2 Bonus Solutions!
Two proprietary SMS programs can help you stand out and increase sales:
Check out all SMS has to offer. Then, call them at 1.800.786.5566. SMS marketing consultants are ready and willing to discuss details. Remember, their goal is to help you save time, make more money and put your business in a position of distinction.
Your Next Step
Put yourself in your clients' shoes for a moment. Paying too much for people or pet prescriptions is a real problem. It represents a constant stress for many.
Many agents don't provide a viable solution to this very real issue. How much more business could you get from clients when you offer these unique options? How much would their loyalty to you increase?
These two options (plus the two bonus solutions) represent only a small portion of what SMS can offer you. Click here to learn more about SMS' suite of products and solutions. Then, dial 1.800.786.5566. An SMS marketing consultant would be happy to speak with you.
A Little More About SMS
SMS is a national insurance marketing organization, representing top Medicare Supplement, Medicare Advantage, annuity, life, long-term care and travel insurance carriers in all 50 states. More than 70,000 independent insurance agents rely on Senior Market Sales for proprietary technology, competitive insurance products, expert training and service to help them leverage their time, make more money and put their business in a position of distinction. Founded in 1982, Senior Market Sales is headquartered in Omaha, Nebraska. In 2020, SMS joined the Alliant Insurance Services family of companies.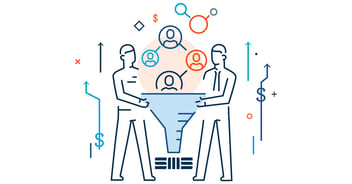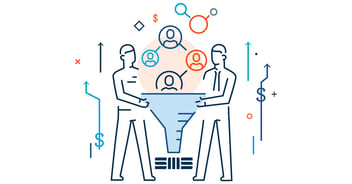 Gerber and Associates LLC Will Continue Family Legacy With Insurance and Financial Services
Omaha, Nebraska – Senior Market Sales® (SMS), one of the...
Read more »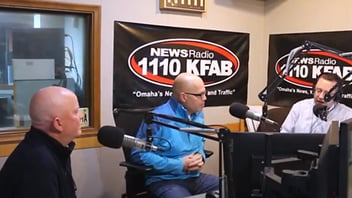 Grow Omaha is a media outlet that covers growth and development in the Omaha area. They talk about real estate, construction, economic development,...
Read more »