One of the greatest challenges facing insurance and financial planning professionals is how to attract a consistent flow of clients. Yet one of most effective tactics to get in front of more prospects is often under-utilized: the educational workshop.
The coronavirus pandemic proved that even when you can't meet in-person with prospects, educational workshops can be a successful way to not only attract prospects but also convert virtual attendance into appointments at impressive rates.
Still not convinced? Check out these three reasons you should embrace educational workshops.
1. Educational workshops clearly demonstrate your value at a time when it's more important than ever.
Today's consumers are more empowered than ever to shop for insurance online without the help of an agent and to invest by themselves or with the help of a robo-advisor, making it even harder for you to show your value. While these consumer trends are not entirely new, they will continue to challenge your ability to grow your business in the coming year and years.
"But there is a way to pull ahead — become known as a financial problem solver," writes Carolyn McClanahan in Financial Planning magazine.
McClanahan, a physician who became a Certified Financial Planner®, argues that the advisors who will stand out are those who tackle tough retirement topics beyond basic investment management or insurance products. Offering advice on tax efficiency in retirement and optimizing IRA withdrawals in the "the golden decade between age 60 and 70" are examples of ways to differentiate yourself from routine investment advisors and insurance agents and from robo-advisors. While technology can assist in differentiating you, the human element — the expertise and understanding — cannot be duplicated by an algorithm.
Educational workshops that position you as a financial problem solver — not as a salesperson —demonstrate that you're willing to meet prospects where they have questions, not where you want to sell them something. By offering free education on a topic that you recognize as important to them, you establish yourself as an understanding professional, and you start building trust with today's increasingly discerning consumer. And by offering to follow up with them at the end of the presentation with no pressure or expectation, you show your value: you're the qualified expert who can help them find solutions.
2. Educational workshops can deliver qualified leads who can turn into your best referral sources.
In a Deloitte survey of 200 CEOs and other life insurance and annuity executives on trends influencing the future, Deloitte states that customers are the disruptive force in the insurance industry — a trend specifically driven by evolving requirements around immediacy, greater engagement and experience and wider choices.
While the trend of higher customer expectations has been years in the making, the so-called "Amazon effect" will continue to pressure independent insurance and financial planning professionals to provide consistent, customer-centric touchpoints that meet or exceed these expectations.
When executed well, educational workshops can provide an exceptional initial touchpoint with potential clients. Imagine prospects being so impressed with the content, interactions and professionalism of the event and your follow-up that they not only seek advice from you but also tell their friends to do the same. Thanks in large part to social media, word-of-mouth recommendations today can fuel a business' growth (or decline).
Investor's Business Daily reports that the most loyal clients derive a high level of value from their advisor and become a rich source of referrals. And they look to their financial planner as a trusted guide, whether for tax planning or insurance shopping, or both. While some advisors are gaining niche expertise as a way to stay competitive in this changing landscape, advisors more than ever are adopting a holistic approach, hoping to solidify their role in a client's life by being able to help with all touchpoints of their financial health. Whether you choose to develop a niche expertise or offer holistic planning, educational workshops are an efficient and effective tactic in attracting multiple qualified leads, providing them the free information they've come to expect in the internet age and meeting their expectation for personalized follow-up and service.
3. Educational workshops position you as an expert when more people need retirement planning expertise.
Educational workshops that successfully attract pre-retirees and retirees tend to be on topics revolving around major decision points, such as when to claim Social Security or enroll in Medicare, or concerns, such as running out of money in retirement. The Setting Every Community Up for Retirement Enhancement Act, or the SECURE Act — signed into law in December 2019 and effective Jan. 1, 2020 —could expand the number of Americans needing guidance with retirement planning, specifically with annuities. The American Council of Life Insurers (ACLI) estimates it will result in 700,000 additional American workers saving for retirement.
Considered the biggest overhaul for retirement plans in more than a decade, the SECURE Act will undoubtedly affect the planning you've already done for existing clients, but it also is an opportunity to get in front of potential new clients as a resource to answer questions that the new legislation is stirring up.
Specifically, the SECURE Act expands opportunities for workers to obtain guaranteed lifetime income products, pushes back the age at which required minimum distributions (RMDs) must be taken from retirement accounts from 70½ to 72, and repeals the age limit for IRA contributors.
"We anticipate that, with the enactment of SECURE, the market will begin to advance significantly over the next few years," Melissa Kahn, State Street Global Advisors Managing Director for Retirement Policy, told 401kspecialistmag.com.
The SECURE Act is just one example of how legislation can create a flurry of questions by consumers needing answers. With educational workshops, you position yourself to benefit from not only the immediate surge of retiree questions but also the future wave of retirees impacted by whatever the latest legislation may be.
How to Do Educational Workshops
Whether you're looking to grow your business horizontally by adding new clients or vertically by expanding into new product lines with existing clients, Client Stream educational workshops can help you build awareness in your community and more effectively engage current clients.
Client Stream is the Senior Market Sales® (SMS) lead-generation program that gives you everything you need at whatever level of event support you need, from do-it-yourself to full-service turnkey options. The workshops, which can be conducted in-person as the economy opens up or virtually, are the flagship of the Client Stream program, offering compliance-approved, scripted presentations, client-facing materials, marketing collateral and technology. The topics, proven to resonate with pre-retirees and retirees, in the Client Stream offering include:
Social Security planning
Long-term care planning
Understanding Medicare
Taxes in retirement
Understanding annuities
Core retirement decisions
The Client Stream program is specifically designed to help you clearly demonstrate your value to prospects, deliver qualified leads who refer for years to come, and position you as an expert at an opportune time. Only SMS offers the easy-to-use technology that can help you develop a niche service or a holistic approach. Whether you choose to specialize in tax-efficient retirement advice or to address the multi-faceted retirement decisions that clients face, SMS provides the exceptional technology to help you deliver a seamless customer experience. Plus, even if you opt for the do-it-yourself option, you have access to an SMS marketing consultant who can help you identify your business goals and marketing budget and map out marketing strategies and tactics.
If you're just dipping your toe in the Client Stream waters, get "8 Tips for a Lead-Generating Seminar" for free. Or, if you're curious how to conduct educational workshops virtually, download "The Ultimate Guide to Virtual Workshops."
To speak with a marketing consultant about getting started with Client Stream, call 1.800.786.5566.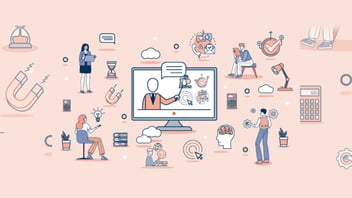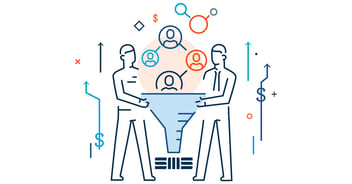 Chicago Agency Sought 'Visionary' Partner to Reach More Clients, Take Business to Next Level
Omaha, Nebraska – Senior Market Sales® (SMS), one of the...
Read more »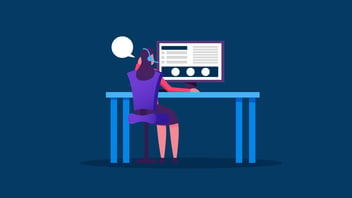 If your business is based on in-person workshops, walk-ins and face-to-face appointments, the novel coronavirus has forced you to reconsider how you...
Read more »