Whether you're a novice or longtime insurance agent, you need a reliable way find customers.
But when every vendor and insurance marketing organization (IMO) claims to have the best leads, it's hard to know where to start and who to trust. Here are three tips on how to get quality insurance leads worth your time and money, plus a solution that gives you time back and delivers results.
1. Know How the Leads are Sourced
Don't just blindly accept leads. Before you invest money with any company promising leads, ask how they source the leads.
Getting bad leads not only is a waste of time and money, but also can get you into regulatory trouble and trash your reputation. It's especially important to vet your lead sources thoroughly because regulations in recent years have tightened significantly, focusing more on consumer protections.
A rise in deceptive marketing practices — highlighted in a report by the Senate Finance Committee in 2022 — has led the Biden administration and agencies including the Centers for Medicare and Medicaid Services (CMS) to crack down on misleading marketing schemes.
How Is Lead Quality Determined?
Lead vendors in general operate on three tiers of quality — tier three being the lowest quality, and tier one being the highest quality. Lead quality is generally based on demographic data (age, location, etc.) and information that a prospect has provided via a form on a website or a direct mail piece, or during a phone call that they or a lead company initiated. The closer they are to being a target client with intent to purchase, the higher quality lead they are.
Some lead companies use an aggregator that outsources their lead generation, often using overseas call centers, but they sell the leads as their own.
Ask vendors how they get leads. The more unclear the origin of their leads, the more likely it is that their advertising, outbound calls and other lead generation tactics may not be compliant.
Also ask how they respond if you report a bad lead — credit, refund, or any action at all — and if or how often they run audits to make sure they're supplying good leads.
Carriers hold the agent responsible for validating that leads are obtained through compliant means. Agent-assisted enrollments that result from the use of a noncompliant lead may result in the agent and upline getting a corrective action from the carrier.
To avoid compliance problems, find a vendor that sources leads organically and in-house, not by an aggregator and not with overseas call centers, where language barriers can result in consumers feeling misled and filing complaints. Or, you can choose to work with an IMO that has clearly explained how it vets vendors to ensure good leads.
2. Try Different Lead Vendors
To save yourself frustration, understand that finding leads is not a one-and-done effort. It takes more of a Goldilocks approach — you might need to try a few vendors until you find the one that's just right.
Getting bad leads can be such a frustrating process that many agents get turned off to lead vendors altogether. Even good lead vendors can let the occasional bad lead slip through the cracks, or might not provide the results that work for your particular situation.
Vetting multiple vendors, however, can be a major time suck. And that means less time selling. To maximize your time, look for an IMO that offers multiple, thoroughly vetted lead vendors in one place.
3. Look for Flexibility and Customization
Once you find lead vendors that satisfy your scrutiny for quality leads, make sure they offer flexibility and options in selecting leads that will work for your particular goals. Such self-service options put you in control so you can customize what works for your business.

Look for vendors that let you choose:
How little or how much you want to spend
How many leads you want
What types of leads you want — leads generated from direct mail campaigns, internet form fills, or inbound or outbound calls transferred to you, etc.
When you want to get them — an especially important consideration with transferred phone calls
Having more control not only helps you get better results but also gives you greater agility to quickly pivot if you don't like the leads you are getting, so you can tweak the parameters or switch vendors.
But even if you follow these tips, lead generation is a major effort. If you add up the time you spend vetting multiple vendors, testing different vendors and reporting bad leads, you'll find that the process can be extremely time-consuming and often frustrating. If you add up the money spent on bad leads and fines from bad-vendor compliance issues, you very well may conclude that you'll avoid lead vendors altogether. But there is a solution that can work for you.
The Best Solution for Getting Quality Leads: Client Stream® Lead Exchange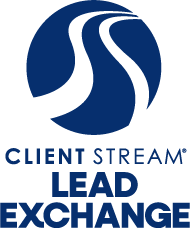 Senior Market Sales® (SMS) recognized the pain points and created Client Stream® Lead Exchange to eradicate them, so that your lead generation is easy, works within your budget and gets the results you want.
What Is Client Stream Lead Exchange?
Client Stream Lead Exchange is a multi-vendor lead-generation marketplace with carefully vetted vendors, where you control what you pay, what types of leads you want and how you get them. It provides transparency to the vetting process, allows you to try multiple vendors and gives you full control over your lead selections, including flexibility for live-transfer calls so they work with your schedule.
Together, all these benefits make Client Stream Lead Exchange the most cost-effective and time-efficient lead-generation platform available for insurance agents seeking high-quality Medicare Supplement, Medicare Advantage, dental, final expense and Affordable Care Act (ACA) individual health insurance leads. (And the product list is always growing.)
You can be confident going into Lead Exchange that you'll save time, because SMS does the legwork of vetting for you. And you'll see that you spent your money wisely, because you'll get better leads, get them quickly and lose fewer to missed calls.
With more than four decades in the insurance industry, SMS has built a reputation as a trusted IMO with a mission of helping agents leverage time, make more money and put their business in a position of distinction. Those vendor relationships, a deep understanding of agent needs, and a long history of innovating through technology produced Client Stream Lead Exchange.
Here's how you can be confident that Client Stream Lead Exchange will be worth your time and money investment.
Client Stream Lead Exchange Gives You Full Visibility to Lead Sources
SMS vets all lead vendors rigorously before allowing them onto the online marketplace, routinely monitors and holds them accountable, and only offers the highest quality leads.
Generally speaking, the higher the quality lead, the more you pay. Client Stream Lead Exchange's baseline for quality is already high, because SMS only offers tier-one and tier-two organically sourced leads, and live transfer leads are only sourced from call centers in the United States. By only allowing leads from on-shore call centers, Client Stream Lead Exchange mitigates the risk of language barriers causing communication problems that might confuse your clients and lead to CMS fines.
To further avoid those headaches, SMS also requires a compliance review of all marketing materials from vendors providing warm- and live-transfer leads through Client Stream Lead Exchange to ensure they are compliant. When you don't have to create your own marketing materials for leads or vet lead vendors' marketing materials, you save countless hours and dollars.
However, should you ever face a consumer complaint, Client Stream Lead Exchange includes TrustedForm, a renowned lead certification product that provides unbiased, third-party documentation of consent. In this platform, you can see the form a consumer filled out on a specific website.
While that information is useful to protect yourself from complaints, it can be especially helpful at the time of an initial call. When you provide context to the potential client — explaining that you received their request for Medicare Supplement quotes from a specific website, for example — you put them at ease and set yourself apart from marketers who are cold calling them, an increasingly difficult barrier to overcome as scams are on the rise.
If bad leads do slip through vendors on Client Stream Lead Exchange, you have an easy way to:
Report them through Client Stream Lead Exchange
Provide proof if the carrier asks whether the lead-generation mechanism was compliant and resulted in a valid permission to contact
Additionally, SMS is continuously vetting existing vendors, especially those with reports of bad leads.


Additionally, you can request refunds for bad leads through Client Stream Lead Exchange — a rare, if not exclusive benefit from an IMO.

Setting a high baseline for quality doesn't mean that the platform's leads are out-of-reach for agents on a tight budget, however. Client Stream Lead Exchange offers a range of flexibility for different budgets — agents with lower budgets can still access quality leads, while those with higher spending ability can select highly qualified leads. Or, you can select leads in between, or a mix.
Client Stream Lead Exchange Provides Multiple Lead Vendors All in One Place
Because finding quality leads that are a perfect fit for your particular business can mean trying more than one vendor, Client Stream Lead Exchange is the ideal, time-saving platform. Rather than spending time vetting multiple lead vendors, you can try multiple, thoroughly vetted vendors in one place.
Client Stream Lead Exchange's roster ranges from 8 to 10 vendors and is frequently updated with quality vendors.
It offers not only a choice of vendors, but also a choice of lead types, or channels — direct mail campaigns, age leads, internet leads and live transfers.
You can go to one place, buy all of your leads from multiple channels in one platform, for multiple product lines.
This all-in-one-place convenience goes even further. With Client Stream Lead Exchange, you can:
Get free leads if you qualify through SMS' Level Up™ marketing assistance program
Receive leads in your Lead Advantage Pro® account — Leads that you buy through Client Stream Lead Exchange can feed directly into your Lead Advantage Pro account for easy lead management, or they can be emailed or downloaded
Get started quickly — Registration and setup takes only five minutes, and bid campaigns can be ready in only three minutes
Find Flexibility and Customization With Client Stream Lead Exchange
All this variety means choice. And with more choices all under the same roof, the possible combinations are endless and the time-saving immeasurable. Rather than a single vendor limiting your selections, Client Stream Lead Exchange lets you shop for and find the combination that's perfect for your unique business, and do so quickly.

With Client Stream Lead Exchange, you have the option to control all facets of your lead generation: how little or how much you want to spend, how many leads you want to get, what channels you want the leads to come from, and when you want to get them. More specifically, leads can be generated using state, zip code, supplier, or lead attributes such as age or income.

For warm- and live-transfer leads, Client Stream Lead Exchange's scheduling features give you flexibility and freedom beyond anything available on the market.

With the scheduling features, you can:

Turn off calls when you're not available so you aren't charged for leads that transfer when you're not there to take the call
Set detailed available times — down to the days and hours you're available — so you aren't charged for transferred calls and can manage your schedule even more
Ask additional qualifying questions within roughly 90 to 100 seconds before the lead is billable, depending on the vendor
Set a call cap per hour
All these self-service features give you greater control over your budget and time, so you can find the solution that's the perfect "Goldilocks" fit. And, SMS doesn't charge for Client Stream Lead Exchange, so it's a revenue-streaming opportunity for you. You pay nothing extra for access to a platform that streamlines your work.
Transform Your Lead-Generation Experience
Client Stream Lead Exchange can turn your lead-generation process from one that consumes time, drives you crazy and costs an arm and a leg to one that saves valuable time, is easy and fits your lead budget.
SMS does the heavy lifting, so you can focus on growing your book of business.
Request access to Client Stream Lead Exchange, or call 1.800.785.5566 to speak with an SMS marketing consultant.
Request Access to Client Stream Lead Exchange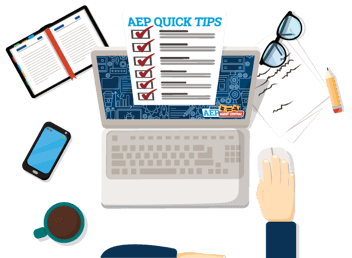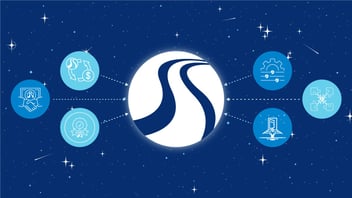 If you've been in the insurance industry for any length of time, you know that having a steady stream of leads is paramount to success. The task of...
Read more »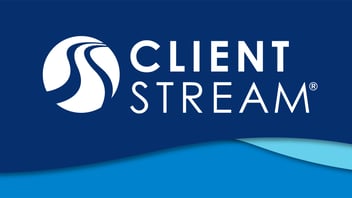 One of the greatest challenges facing insurance and financial planning professionals is how to attract a consistent flow of clients. Yet one of...
Read more »