Senior Market Sales® (SMS) takes the time and makes the effort to ensure that its agent partners experience a symbiotic relationship. To put it simply, the more you do business with SMS, the more you will receive in terms of rewards. Here's just a sampling of what SMS offers in that regard.
The Level Up Medicare marketing assistance program elevates your business with marketing dollars and tools to help you generate leads and reach clients. SMS will reimburse up to 50% of your marketing costs when you qualify! Plus, this program is tiered. That means SMS rewards more in exchange for higher levels of business.
SMS spends considerable time and effort in organizing and developing an eclectic monthly calendar of online training events. These webinar presentations vary by topic. Some are designed to help you stay relevant in the industry. Others focus on how to use specific carriers and products for maximum sales potential.
Annual Training Event
In addition to the monthly webinar training calendar, SMS hosts the annual SMS Sales Forum. This event brings together producers, vendors and experts. It's designed to help you learn, connect and grow. Do contact an SMS sales consultant at 1.800.786.5566 to get more information regarding the next Sales Forum.
Because SMS works with the industry's best carriers, independent agents who partner with us get connected to the industry's best incentives.

Your Next Step
If you're looking for a partner that works as hard to support your business as you do, then SMS is your solution. We are here to help you save time, make more money and put your business in a position of distinction. Learn more about these and other available programs by giving an SMS marketing consultant a call at 1.800.786.5566.
About SMS
SMS is a full-service insurance marketing organization (IMO) dedicated to helping independent insurance agents leverage time, make more money and put their business in a position of distinction.
Founded in 1982, SMS has grown into one of the industry's foremost IMOs with more than 320 employees and 65,000 independent agents under contract. With products and agents in all 50 states, SMS offers the industry's most complete IMO experience. We support every facet of an agent's business, from our comprehensive senior product portfolio to our technology, services and marketing programs. In 2020, SMS joined the Alliant Insurance Services, Inc., family of companies. The partnership with Alliant, one of the nation's largest insurance and employee benefits consulting firms, positions SMS to continue its rapid growth and expand the reach of SMS' premier health and wealth platform through Alliant's extensive distribution channels.
If you're looking for more than a contract, if you're looking for a long-term home for your business and a partner to help you take it to the next level, then look no further than SMS.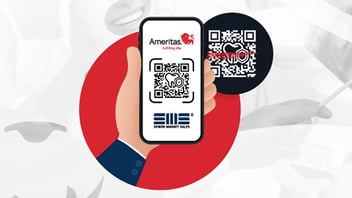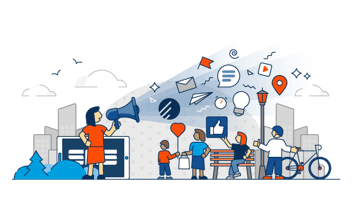 You know the saying: time is money. That statement is especially true in the Medicare insurance sales industry. Agents maximize sales by meeting with...
Read more »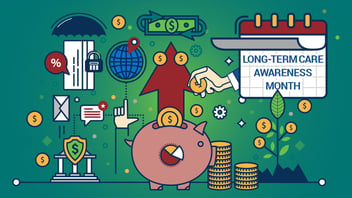 The need for long-term care (LTC) planning in the United States is enormous, and that means the opportunity for retirement planning professionals to...
Read more »