← Back to all posts
Senior Market Sales' Dwane McFerrin Receives Underwriter of the Year Award From Omaha Association of Health Underwriters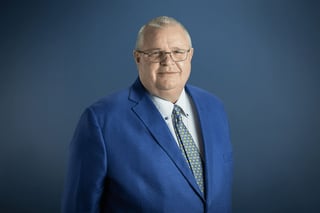 The Omaha Association of Health Underwriters (OAHU) has selected Dwane McFerrin, Senior Vice President, Med Solutions at Senior Market Sales® (SMS), as the recipient of its Underwriter of the Year Award recognizing distinguished service to the association and the industry.
McFerrin received the 2019-2020 award March 31, 2021, at the OAHU's Annual Recognition and Continuing Education Event at the Champions Run Country Club in Omaha, Nebraska. (The 2020 event was delayed because of the COVID-19 pandemic.)
Wendi Peterson-Stott, OAHU's President, said the award is given to individuals who contribute time and talent to further the health insurance industry, who exhibit the type of character representing the finest type of individual and who display a positive attitude and promote Omaha AHU accordingly. The OAHU is the Omaha chapter of The National Association of Health Underwriters (NAHU), which represents more than 100,000 professional health insurance agents and brokers who provide insurance for millions of Americans.
McFerrin served as Chair for seven years on NAHU's Medicare Working Group, served a two-year term on the Omaha AHU Board of Directors and currently serves on NAHU's mental health task force and prescription drug task force. He helps facilitate SMS' sponsorship of the Nebraska delegation dinner at the NAHU Cap Conference. Through his association with NAHU, he has helped the association advocate with important reforms that benefit agents and consumers, including reinstating the Medicare Open Enrollment Period (OEP), the creation of Special Election Periods (SEPs) after natural disasters and fighting off attempts to reduce compensation for agents.
He has more than 30 years of experience in executive-level positions in the insurance industry. In his role at SMS, he is responsible for the strategic direction of the Medicare product line, carrier relationships and a team of marketing consultants who support sales in excess of 540,000 new enrollments into Medicare-related products annually. McFerrin, who has earned a number of designations including CLU®, CFP®, RHU®, CLTC and LLIF certifications, has helped position SMS as a market leader selling Medicare Advantage and Part D in addition to Medicare Supplement.
McFerrin also is a frequent contributor to insurance industry publications and serves on carrier advisory boards.
"SMS takes pride in giving back to the industry," McFerrin said. "Agents play a vital role in the economy, and SMS wants to make sure that the interests of agents and their clients are well represented. NAHU and OAHU are great partners to help us accomplish that goal."
Jim Summers, Executive Vice President, Managing Director and President of SMS, said the award is well-deserved.
"Dwane has earned a respected place in the industry and at SMS," Summers said. "It's great to see him recognized for years of generously sharing his time, expertise and talent."
About Senior Market Sales
Senior Market Sales® (SMS) is a full-service insurance marketing organization (IMO) dedicated to helping independent insurance agents leverage time, make more money and put their business in a position of distinction. Founded in 1982, SMS has grown into one of the industry's foremost IMOs with more than 320 employees and 65,000 independent agents under contract. With products and agents in all 50 states, SMS offers the industry's most complete IMO experience, supporting every facet of an agent's business, from its comprehensive senior product portfolio to technology, services and marketing programs. In 2020, SMS joined the Alliant Insurance Services, Inc., family of companies.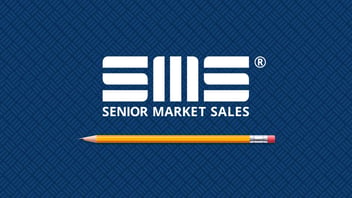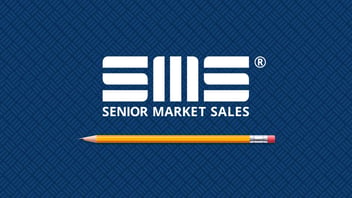 The purpose of the National Association of Insurance Commissioners (NAIC) Suitability in Annuity Transactions Model Regulation (Model #275) is to...
Read more »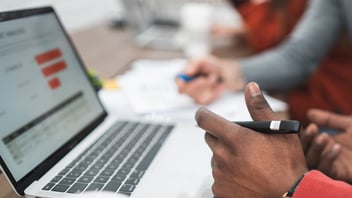 Annuities are a great way to grow your business and help your clients get the most out of their retirement. Senior Market Sales® (SMS) is committed...
Read more »