When it comes to the Medicare insurance industry, agents who have a strong platform are those most likely to see the greatest success. Coordinating and managing the various aspects of the job can be daunting, and the reason that some fail. Conversely, many who succeed are those who utilize the tools available to streamline their business for maximum productivity.
Senior Market Sales® (SMS) agents are poised for success in that regard because SMS helps them with the tools needed for the successful management of their business. SMS' purpose statement sums it up well. "We're dedicated to helping agents leverage time, make more money and put their business in a position of distinction."
If you're looking for a platform with the right tools to help you gain success in the Medicare market, then keep reading. The following are just a few of the platform components SMS offers to help agents gain success.
Online Contracting
Don't spend time printing and filling out contracts for every carrier you wish to contract with. SMS makes it simple with online contracting. Once you've created your electronic contracting profile, you only need to click a radio button and perhaps answer a few carrier-specific questions in order to add a carrier to your list of contracts.
Lead Advantage Pro®
Lead Advantage Pro is the proprietary tool from SMS that lets you take prospects from lead to enrollment in one place. In essence, this platform is designed to simplify your day and maximize your time. In addition, it works well as a means to meet clients' needs in a compliant way while opening up the methods through which you can meet with clients. Plus, Lead Advantage Pro can be used by SMS producers at no cost. The real value is the time saved in carrying data from lead to application, and in accessing client medical records.
Some Lead Advantage Pro features and benefits:
Agent Initiated Consumer Online Enrollment (AICOE®) and PDF Enrollment features help you close sales face-to-face as well as over the phone and through the internet.
Tired of going to different carrier websites to see if providers are in-network for Medicare Advantage plans? Check out the exclusive Provider Look-up and Network Search (PLANS) tool.
Run out of supplies? You can download the needed forms for every carrier on the system.
Frustrated by Scope of Appointment (SOA) forms? See how easy it is to complete and store the SOA. It can all be done in less than three minutes.
The Blue Button feature allows Medicare clients the ability to share their prescription drug lists, pharmacies and providers directly with you. Once you've obtained your client's consent, this list can be accurately compiled and incorporated into your quotes. It takes only minutes.
Maximize Part D sales with All Carrier Part D Quoting.
All Carrier Medicare Advantage Quoting*.
Client Stream
From marketing to execution, Client Stream seminars are designed to do more than attract prospects. Educational seminars are one of the most effective lead-generation tactics in the market today. Whatever your business size or experience level, you can start turning prospects into a steady stream of clients using Client Stream seminars. SMS has developed the content and processes for seminars proven to grow insurance and financial planning professionals' businesses. Plus, these seminars have been designed to work in-person as well as through virtual meeting environments.
Seminar Topics
SMS provides the seminar script, presentation and marketing programs on topics proven to resonate with pre-retirees and retirees:
Social Security planning
Long-term care planning
Understanding Medicare
Taxes in retirement
Understanding annuities
Core retirement decisions
Secure Email
With more and more business being conducted virtually, it is important that clients feel safe when emailing information with sensitive information. Secure yourself and your clients with secure email solutions. SMS has partnered with Zix to offer secure email usage at no cost.
Cyber Insurance
Standard property insurance and E&O policies typically do not cover cyber claims. Technology is constantly pushing forward and cyber criminals are always on the lookout for ways to infiltrate vulnerabilities inherent in this ever-changing environment. Fortunately, you can safeguard your business from financial loss and protect your reputation by purchasing cyber insurance liability protection available through SMS.
Your Next Step
You can differentiate yourself by utilizing these tools to help you save time, make more money and put your business in a position of distinction. To learn more about these and other available products and services, give an SMS marketing consultant a call at 1.888.747.3810. Now's the time to start standing out from the crowd. Call today!
About SMS
SMS is a full-service insurance marketing organization (IMO) dedicated to helping independent insurance agents leverage time, make more money and put their business in a position of distinction.
Founded in 1982, SMS has grown into one of the industry's foremost IMOs with more than 320 employees and 65,000 independent agents under contract. With products and agents in all 50 states, SMS offers the industry's most complete IMO experience. We support every facet of an agent's business, from our comprehensive senior product portfolio to our technology, services and marketing programs. In 2020, SMS joined the Alliant Insurance Services, Inc., family of companies. The partnership with Alliant, one of the nation's largest insurance and employee benefits consulting firms, positions SMS to continue its rapid growth and expand the reach of SMS' premier health and wealth platform through Alliant's extensive distribution channels.
If you're looking for more than a contract, if you're looking for a long-term home for your business and a partner to help you take it to the next level, then look no further than SMS.
*Coming soon.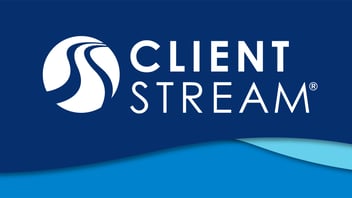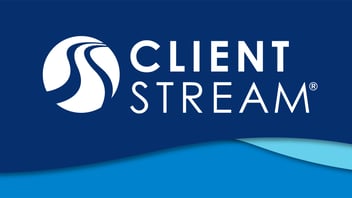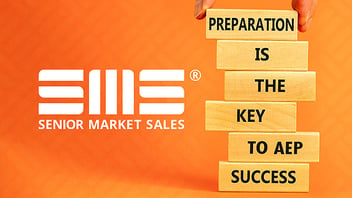 Are you an agent that offers Medicare solutions to clients? If so, then the upcoming AEP is probably becoming a priority. There are only 24 hours in...
Read more »