← Back to all posts
Grow Omaha Radio Show Features John Haver, Senior VP of Senior Market Sales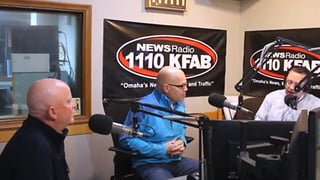 Grow Omaha is a media outlet that covers growth and development in the Omaha area. They talk about real estate, construction, economic development, business expansion and conduct restaurant reviews. Their YouTube channel is dedicated to making Omaha a more prosperous, vibrant and fun place to live, work and visit.
A special thanks to Brian & Jeff for hosting John during this show.
Explore our career's page to find out more about the career opportunities we have at SMS.
Transcript of Radio Show
Jeff (00:01):
Well, Brian, every once in a while, we'd like to do a business profile feature here on Grow Omaha. It allows our listeners to become familiar with some of the businesses that do amazing work in the Metro. Today we're going be talking about Senior Market Sales and we have with us the Senior Vice President at Senior Market Sales, John Haver. John, Good morning. Welcome.
John (00:24):
Good morning, Thanks Jeff. Thanks Brian for having me. Yes, honor. To be on the show.
Jeff (00:27):
It is good to have you here on the show. And I guess we'll ask you, I'll start off with the first question and that is why don't you give us the 30,000 foot overview? What is Senior Market Sales?
John (00:38):
Absolutely. Well, I appreciate the opportunity to talk a little bit about Senior Market Sales. This is a great year for us. It's actually our 40th year in the business, we're celebrating that. So it's been a long history of the company and we're located 84th and Dodge. A lot of you listening may have driven by the building there, that glass building on the Northwest corner there, and asked "what the heck goes on inside that building"? And it's really truly a Senior Market Sales, is that really that great American business success story that you hear a lot about with other businesses, but it really is true with us. I mean, if you look back 26 - 27 years ago, you know, we had that 10 employees corner of that building on one floor, and today over that period of time it's grown to over 550 employees across the country. It was family owned business for a number of years. The Kleinberg family, Milt Kleinberg, owned the company. He brought in Jim Summers, who's our president, about 22 years ago. And they have just taken the company to a whole other level. And it's been great to see, been great for Omaha. We probably have right around 250 of those 550 employees here in Omaha. And we love being here for sure. So I could talk a little bit about what we do. It's because you always kind of wonder happens inside those four walls. SMS is really one of the largest distributors of health and wealth solutions for the retirees. We have built a network of over 70,000 independent insurance brokers and agents. So, you know, insurance agents, financial advisors, we have call centers. We have smaller agencies that are similar to Senior Market Sales, but they're just smaller. They don't have all the capabilities that we have. So they'll come to us. And what we're doing is providing a lot of service to those advisors, so they can go out and work with consumers on health and wealth solutions. So for example, Medicare, right? A lot of our surveys that we do 70%+ of Americans don't really understand Medicare. And when they reach that age, they need advice. And whether you want to purchase a Medicare supplement at 65, or be go into a Medicare advantage or a prescription drug plan or dental, you need help. And we have networked and partnered with some of the best independent brokers out there in the country to go in and really help consumers. So that's a big part of what we do. I mean, you think about the market, there's 10,000 plus people turning 65 every single day and the demographics, are going to continue for the next several years. So they need advice and they need that help. And along with that, that Medicare piece, because you got to take care of the health side first and then you want to talk about the wealth piece and that's really the retirement side. And so we have advisors that we partner with that work with consumers to make sure that they have that guaranteed income, that guarantee that they're not going to outlive their money. So we work with advisors that deal in life insurance, annuities, long-term care investment management. We have a firm called Sequent Planning that does investment management. And so we try to cover all the angles. We also offer travel insurance. A lot of people today are not leaving home, not leaving Omaha to travel any longer without some sort of insurance just based on everything that's been going on with changes in travel rules and restrictions. You never know what's going to happen. So you're buying a lot of that. So we do a lot of that piece of it. Today we've expanded, we do business in all 50 states. We have 25+ locations across the country, we have 11 different brands that we do business under. It's not just Senior Market Sales, in fact in Omaha we have an office, we have a brand called Futurity First Insurance Group, they have an office here at 168 and Center in the Legacy Park there, right by the Lifetime Fitness and Chris O'Connell and Dustin Formanack are general managers out there, run an agency. So we have a lot of different distribution channels. So we're very diversified in product, which I talked about and very diversified in the way in which we go to market in with the different folks that we have.
Jeff (05:18):
But John, I want to clarify one thing before I turn it back over to Brian are you a carrier at all or do you, or do you only arrange things with other carriers for the companies you serve?
John (05:29):
Yeah. Great question. So we're not an insurance carrier. We represent the best insurance companies in the country. So we have about 75 different carriers, insurance companies, that we represent and we bring those carriers and those products and those services to the 70,000 independent brokers. So we're kind of in the middle of that and we're kind of that marketing arm for those insurance companies.
Brian (05:55):
Jeff I've known John for a lot of years. I've been fortunate to know him for many years growing up in Omaha. The company I know benefits from his leadership greatly. As I've done, just did a little research before today. I, I noticed a lot of comments and a lot of research showed about the John about the, the really good culture that you have in at your office. And so could you speak to a little bit about how you kind of create the culture you have there for your employees? And then also maybe if you can touch a little bit on what you see the future is for SMS?
John (06:28):
Yeah. Great, great question. I'm glad that came up, because I will tell you that is if you think about one thing that makes Senior Market Sales unique, it is our people and it's our culture. And it's extremely important to us. We, as I mentioned before, we were a family own company for a number of years that changed a little while ago when we were acquired by a larger company, but we protect our culture at all costs, right? It's really important to us. It's a very family oriented business. The people are the most important part of what makes Senior Market Sales great. It's always about for us we always do what we say we're going to do and that's what makes us unique in our culture unique, is that we do that. And that's what we're known for in our business. We have this motto at Senior Market Sales it's "Successful people do those things that failures refuse to do". And we live that. You know, some people say it, but we actually live that, our employees live that, and we have great employees that come to work every day and will do whatever it takes to get done. And in our business it's a service business. We are serving our independent brokers and we have to do a great job every day. And with that mentality, it sounds very simple, right? It's very simple, but it's hard to do, but we execute on that, which then creates that great culture for us. And that's again, very, very important to us and having the ability to hire folks in Omaha, you know, that work ethic that comes from that Midwestern, you know, Omaha group, it's really the difference maker for us. And we have really enjoyed that.
Jeff (08:13):
John, we're going to have you stick around if you don't mind to our next segment, because I want to ask you a little bit about some staffing and finding talent, and all that sort of thing. So that's John Haver that you're hearing with Senior Market Sales. Well, Brian we have our friend John Haver here from Senior Market Sales and John, we like to ask local executives when they're here for their opinions on the local talent market. We have the lowest unemployment of any state. Omaha's got about the lowest unemployment, I think, of any of the 100 largest Metro areas. How hard is it and what are you guys doing to attract talent to your company?
John (08:49):
Right. That's a great, great question and it certainly, it's a business issue for us, for sure. You said all the things about the low unemployment rate here in town, we want to grow in Omaha. We want to hire in Omaha, we have space in our building there to continue to hire folks. We just got done with our 2022 business planning and there's just pages and pages of new hires that we're looking to make. And it's certainly a struggle, we are pulling out all the stops to try to find talent. I alluded to the fact we were recently purchased by a larger company about 16 months ago and so we're leveraging their tools, the way in which they go about doing things. We are just leveraging every piece and part of recruiting that we can think of to bring people in, whether it's referral bonuses to bringing folks in and getting referrals from our employees or just doing the traditional methods of trying to find those folks.
Brian (09:52):
John, I know you're not running for mayor or anything, but what do you think, kind of along those lines, what do you think Omaha as a community, can do to attract more population to fill some of those employment roles?
John (10:09):
Yeah, I think that, and how do you know I'm not running for mayor?
Brian (10:12):
I would love if you ran from Mayor.
John (10:13):
No, I think it gets...
Brian (10:15):
Is that an announcement?
Jeff (10:16):
I'd vote for you!
Brian (10:17):
There's two. Yeah. Okay. Start from there.
John (10:19):
You know, my history, I probably couldn't. No I think that, I think we still got to get the word out more about Omaha and the great city that we have here and the great amenities that the city offers. I's the best, you know, big, small town, I think in the country. I get a chance to travel all over the country, and I always love coming back home and it's because Omaha's got a great feel and when people do come here and see what it has to offer, I think that they like it and they can see themselves having and growing a family here, and getting the education for their kids. So I think we've promoted more about that. There are great companies in Omaha that offer a lot of opportunities. So I think that, you know, more focus on, on highlighting the great parts of Omaha.
Brian (11:09):
Yeah. I think we continue to do what we, what we're doing as a city and communicating the quality of life and, the arts and, the technology scene and the strong fortune 100 businesses. And then if we continue to get that word out I think that'll help our businesses, including SMS continue to grow and make acquisitions and make Omaha a great city.
Jeff (11:36):
Alright, well, John, we really appreciate you joining us this morning and we appreciate everything you and your colleagues are doing at Senior Market Sales, to boost the economy here and make an Omaha community even better. So thanks so much.
John (11:49):
Thanks guys. Appreciate it.
Brian (11:51):
That's John Haver, Senior Vice President at Senior Market Sales.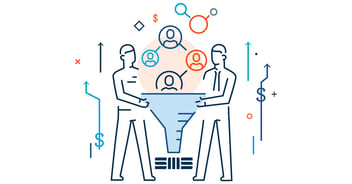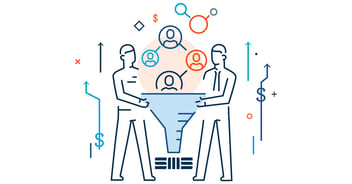 Gerber and Associates LLC Will Continue Family Legacy With Insurance and Financial Services
Omaha, Nebraska – Senior Market Sales® (SMS), one of the...
Read more »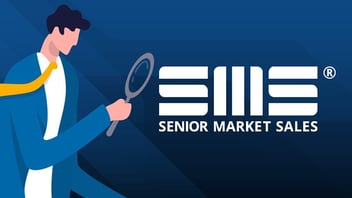 Choosing a field marketing organization (FMO) is one of the most important decisions you'll make as an independent insurance agent or retirement...
Read more »