Multi-year guaranteed annuities (MYGAs) can be popular when consumers seek ways to protect their savings but still grow their investments. Often compared to bank certificates of deposit (CDs), MYGAs are attractive because they offer protection but higher interest rates than CDs — plus, tax advantages. Because they are the least-complicated type of annuity, even the most annuity-wary clients can be open to them.
How MYGAs Work
MYGAs are fixed-rate insurance products that ensure that the buyer will get a stream of payments at some point in the future, typically 3 to 10 years, and usually with interest and past premium. They typically are purchased with a single premium amount and will apply surrender charges if your clients take out money before the end of the contract period. However, most MYGAs allow policyholders to take their required minimum distributions (RMDs) without penalty. Because not all MYGAs are this way, you should check before advising clients.
Who's a MYGA Candidate
MYGAs offer solutions for clients who want a low-risk way to save for retirement but with better rates than CDs and with tax-deferral on growth. A major advantage that a MYGA has over the CD is tax deferral. While a CD in an IRA or 401(k) can also be tax-deferred, CDs that aren't in an IRA or other retirement account will be taxed annually on the interest earned. But with a MYGA, a client's money will grow and only be taxed when the client withdraws it.
The similarities of MYGAs to CDs — including their simplicity — make them a great option for your more conservative clients with CDs about to mature, Treasury bonds or money market accounts. For example, if a client set to renew a CD might only get .6% to 3.15% today, a MYGA with 3.0% to 4.92% might be a better decision – plus they get the benefit of tax deferral.
How SMS Can Help
Senior Market Sales® (SMS) has a MYGA team to provide you with the MYGA products, knowledge and support that will position you to help your clients and grow your business. Associate Director of Annuity Sales, Mark Cavalieri, and his internal marketing team will specialize and focus on three-, five- and seven-year fixed MYGAs.
You can call the MYGA team with any questions at 1.800.786.5566 and ask for Mark at extension 3605. Because they're familiar with SMS' MYGA carriers and products, they are especially useful to compare the different MYGAs and help you find the best solution for each client's specific needs.
"Agents may call in thinking they want the highest rate on a multi-year guaranteed annuity, but because we have multiple carriers and deep MYGA knowledge, we may be able to find one that's even a better fit than what they might expect," Cavalieri said. "It takes an experienced, knowledgeable partner to know all the details that can lead to a great rate, and our team can help point out those potential tradeoffs — factors such as carrier ratings, compensation, liquidation measures, free partial withdrawals, maturity options and so on."
You also can download the SMS guide, "The MYGAs Touch: A Classic Annuity Finds New Success."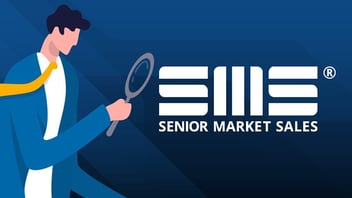 Choosing a field marketing organization (FMO) is one of the most important decisions you'll make as an independent insurance agent or retirement...
Read more »