There's no escaping the news about increased market volatility and predictions of a bear market or recession — especially if your clients are calling you with questions.
For insurance and financial planning professionals, market volatility provides an opportunity to help clients, whether that's calming their jitters or showing them solutions to their concerns. While your goal with many clients might be keeping them focused on the long term with their investments, the goal for clients nearing retirement or for the exceptionally jittery is likely different — how to prepare them for the possibility of a downturn.
Marketing Materials for Clients, Tools for You
For those near retirement, a critical step is making sure they understand how a downturn can impact how long their retirement assets will last. Senior Market Sales® (SMS) has a client-facing flyer that explains the sequence of returns risk in an easy-to-understand way. You can customize it with your company name. If you're interested in the sequence of return flyer, call an SMS marketing consultant at 1.877.645.4939.
Fixed Indexed Annuities
Fixed indexed annuities (FIAs) can be an ideal solution for clients who want protection from downside market risk. If the index declines, an FIA retains its value and loses nothing. If the index goes up, your clients get the interest credited. The growth potential along with the asset protection makes FIAs an attractive solution to soon-to-retire clients or even those who just can't stomach wild fluctuations of the market.
Innovation in FIAs — from guaranteed withdrawal benefits to guaranteed income benefits — have made them even more attractive to consumers, leading to record sales recently. To learn more about the product innovations fueling consumer interest and soaring sales, get the SMS white paper, "The Rise of Fixed Indexed Annuities."
Multi-Year Guaranteed Annuities
The multi-year guaranteed annuity (MYGA) is a type of fixed-rate annuity that may appeal to some clients during volatile times. Because MYGAs offer a guaranteed rate of return for a specified number of years — typically 3 to 10 years — clients know exactly how much growth to expect in their account over time. They can be an attractive alternative in a low-interest environment because they offer protection but with higher interest rates than other portfolio options, plus tax advantages.
Because MYGAs are the least complicated type of annuity, they tend to be easy for you to position to clients and easy for clients to understand. If you're interested in learning more about MYGAs and the product's recent surge in popularity, download the SMS white paper, "The Rise of the Fixed Indexed Annuity."
SMS has a MYGA team to provide you with MYGA products, knowledge and support. Call the MYGA team with any questions at 1.800.786.5566 and ask for Associate Director of Annuity Sales Mark Cavalieri.
Support for You and Clients
As your clients are bombarded with predictions about the end of the bull market, you can show your value by educating them about the risks and offering solutions to lock in their gains — before the downturn. Call an SMS marketing consultant at 1.877.645.4939 to access any of the client-facing materials, tools and white papers mentioned here, plus specific carrier marketing materials.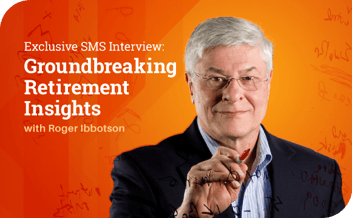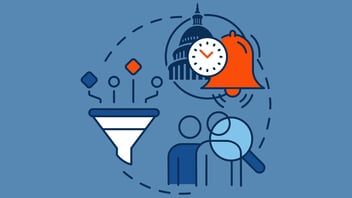 Converting money from a traditional retirement account to a Roth account is not a new retirement planning strategy, but it's experiencing a renewed...
Read more »