← Back to all posts
Senior Market Sales' Purchases Futurity First Insurance Group From Aquiline Capital Partners
OMAHA, NEB. ­­— Senior Market Sales® (SMS), a leading insurance marketing organization serving more than 30,000 independent health and wealth agents across the country, has purchased Futurity First Insurance Group (FFIG) from Futurity First Financial Corporation (FFFC), a portfolio company managed by Aquiline Capital Partners. Aquiline is a New York-based private-equity firm investing in financial services.

Futurity First is a national distributor of insurance and financial solutions for seniors, pre-retirees, families and businesses. Launched in 2008, Futurity First's distribution network includes more than 300 career advisors working in 20 community-based branches in 14 states. Offering a choice of quality products from leading insurance companies, FFIG is focused on helping middle-income Americans in four key areas of retirement: income protection, asset protection, legacy planning and health care planning.
The purchase aligns with SMS' strategy — to diversify its national distribution by adding career advisors providing local services, while complementing its current brokerage distribution channel, said Jim Summers, SMS' president. The addition of FFIG broadens SMS' distribution reach and gives SMS a local presence, reinforcing SMS' commitment to supporting agents and providing consumers with retirement solutions for successful financial planning, Summers said.
"In the past few years, consumers have expressed a real desire to know more about health and wealth planning, from choosing health insurance to understanding how much money they'll need in retirement," Summers said. "Having highly trained and experienced offices to serve them locally is the key to the continued growth of FFIG."
Founded in 1982, Omaha, Nebraska-based SMS supports independent agents by providing proprietary technology, expert training and competitive Medicare Supplement, Medicare Advantage, annuity, life, long-term care and travel insurance products from top-rated carriers. SMS' more than 30,000 independent agents are on pace to write 175,000 policies nationwide through SMS this year.
"SMS is an ideal owner for our career business," said Michael Kalen, CEO of FFFC. "We have experienced rapid growth in the company over the seven years we built the business, and SMS has all of the tools and capabilities to continue to expand on this unique business model. Advisors today require the ability to provide multiple product solutions to their clients, and the ability to do that under one roof is highly valued by advisors."
While SMS and FFIG serve a different type of agent, they have a customer-focused, solutions-based approach in common, said Hershel Kleinberg, executive vice president of SMS.
"SMS will benefit from the additional locations that can better support advisors and their clients, and we can lend our expertise of more than three decades to a new group of producers," Kleinberg said. "Together, we can build on each other's strengths."
SMS appointed John Haver of Omaha to serve as FFIG's chief distribution officer and as SMS' vice president of marketing and strategic development. Haver started his career as an advanced markets attorney and spent the past 18 years in a variety of sales leadership roles at Mutual of Omaha. He will be responsible for running the sales, product, training and compensation functions with FFIG's management team and will split his time between Omaha and FFIG's headquarters in Middletown, Connecticut.
"FFIG is an excellent fit for SMS," Haver said. "This acquisition will strategically position SMS to take advantage of the evolving distribution strategies in the financial services space."
About Senior Market Sales®
Senior Market Sales® is a national insurance marketing organization, representing top Medicare Supplement, Medicare Advantage, annuity, life, long-term care, and travel insurance carriers in all 50 states. More than 30,000 independent insurance agents rely on Senior Market Sales® for proprietary technology, competitive insurance products, expert training and service to help them leverage their time, make more money and put their business in a position of distinction. Founded in 1982, Senior Market Sales® is headquartered in Omaha, Nebraska.
About Futurity First Insurance Group
Futurity First Insurance Group is a nationwide network of more than 300 advisors specializing in the financial security and retirement needs of seniors, pre-retirees, families, and businesses. Launched in 2008, FFIG's mission is to provide customers with the professional services of a community-based agent, a solution-based process to address their specific needs, and a choice of top-quality products from some of the leading insurance companies in the life and health insurance industry. In addition to the headquarters in Middletown, Connecticut, FFIG has 15 branch offices and five smaller district offices in 14 states. For more information, visit futurityfirst.com.
Aquiline Capital Partners LLC
Aquiline is a private equity firm based in New York investing in middle-market businesses across the financial services sector in banking and credit, insurance, investment management and markets, and financial technology. Aquiline targets specialized businesses that have potential for improved performance and growth in conjunction with Aquiline's equity ownership and active involvement. The firm consists of industry experts who use their operating experience and a hands-on approach to build value in portfolio companies.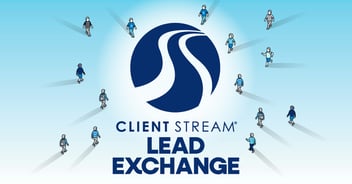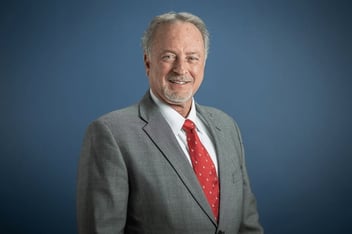 Bill Kauffman, Vice President of Financial Solutions at Senior Market Sales® (SMS), has been selected as a recipient of the 2020 NAILBA Independent...
Read more »
Omaha, Nebraska – Senior Market Sales® (SMS) today unveiled the CirrusView™ process, a turnkey, repeatable system to help insurance and retirement...
Read more »