← Back to all posts
Gain Exclusive Access to Clients With Trillions of Dollars in Rollover Market

Hundreds of thousands of educators are underserved with their 403(b) retirement accounts, and many of the insurance and retirement planning professionals who could help them cannot even reach them. A complicated marketplace locks out most agents and advisors from accessing these educators and the more than $2 trillion in their orphaned 403(b)s.
But a revolutionary Senior Market Sales® (SMS) program removes the barriers to the 403(b) space so that more advisors and agents can reach educators to provide the service they deserve. By opening access to this trillion-dollar rollover market, SMS provides an exclusive opportunity for advisors and agents to grow their business and help educators retire successfully.
SMS' Monument Benefits™ program is the ultimate connector of all players in the 403(b) space — the missing link that connects all the entities and solves the problems that have plagued this space for years. You get listed as a preferred provider and gain access to this restricted space.
"Good financial advisors who care about their clients have had to jump through too many hoops to get to those clients, and the reality is that few can successfully weave through this system to reach educators – until now," said Chris McDonald, Assistant Vice President, Director, Annuity and Institutional Sales at SMS. "Monument Benefits connects educators to retirement planning professionals, who will in turn see their business grow tremendously."
Understanding the 403(b) Marketplace and the Opportunity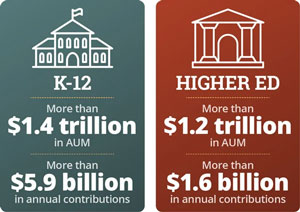 Much like 401(k)s are offered to employees in the private sector, 403(b) plans are offered to employees of private nonprofits and government workers, including public school employees, and 457(b) plans are offered to state and local government employees. While pensions are typically available, the 403(b) and 457(b) plans can serve as supplemental savings for educators.
Kindergarten-through-grade-12 educators have more than $1.4 trillion in assets under management (AUM) in 403(b)s and more than $5.9 billion in annual contributions. Educators in higher education have more than $1.2 trillion in AUM and more than $1.6 billion in annual contributions.
Insurance and retirement planning professionals advising these educators through the Monument Benefits platform have the opportunity to earn three types of compensation, depending on the products – generally flow or monthly deposits, rollover and trails.
Problem No. 1: Barriers to Entering the 403(b) Space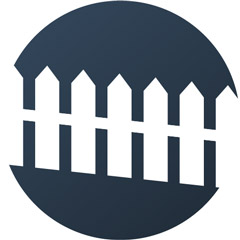 Following the creation of 403(b)s, regulations were passed to streamline how they were sold and how school districts accounted for them. These regulations gave rise to third-party administrators that handle plan administration, compliance and recordkeeping. These third-party administrators bundle providers and control access to the marketplace.
Also acting as gatekeepers are carriers. You, as an independent agent or advisor, may think you can reach out to a carrier you already have a relationship with to get appointed in those school districts, but product territories favor existing providers who claimed their stakes decades ago, making entry for new agents and advisors difficult.
Problem No. 2: Excessive Paperwork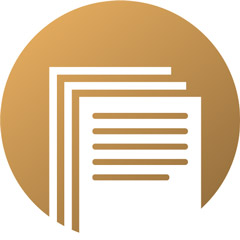 Third-party administrators and plan sponsors add an extra layer of complexity to the paperwork when helping 403(b) clients. The flow of paperwork from participant to the final rollover can be a nightmare, McDonald said.
Problem No. 3: Toxic Marketplace Culture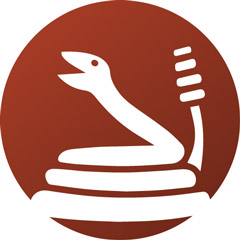 All these factors have combined to create somewhat of a toxic marketplace culture – yet another deterrent for everyday advisors not already in the space and another disadvantage for educators. Advisors make the initial sale but don't have to provide good service to keep clients, creating a "hit and run" sales environment. Advisors are territorial as they try to protect this system, carriers also are territorial, and plan sponsors are indifferent, said Lawrence Sanfilippo, Mentor and Business Development Coach with Monument Benefits.
"The school districts suffer because of bickering between carriers, employees suffer because they can't get the advisor they signed up with to come back out to help them, and the school districts throw their hands up in the air because they can't find a solution," Sanfilippo said. "Monument Benefits is here to change that culture."
How Monument Benefits Solves the 403(b) Space Problems
The Monument Benefits platform cleans up the 403(b) space so that unscrupulous advisors can't prey on educators anymore. It creates a marketplace where everyone thrives – your business, educators, the school districts, the third-party administrators, the plan administrators and the carriers.
How does it do this?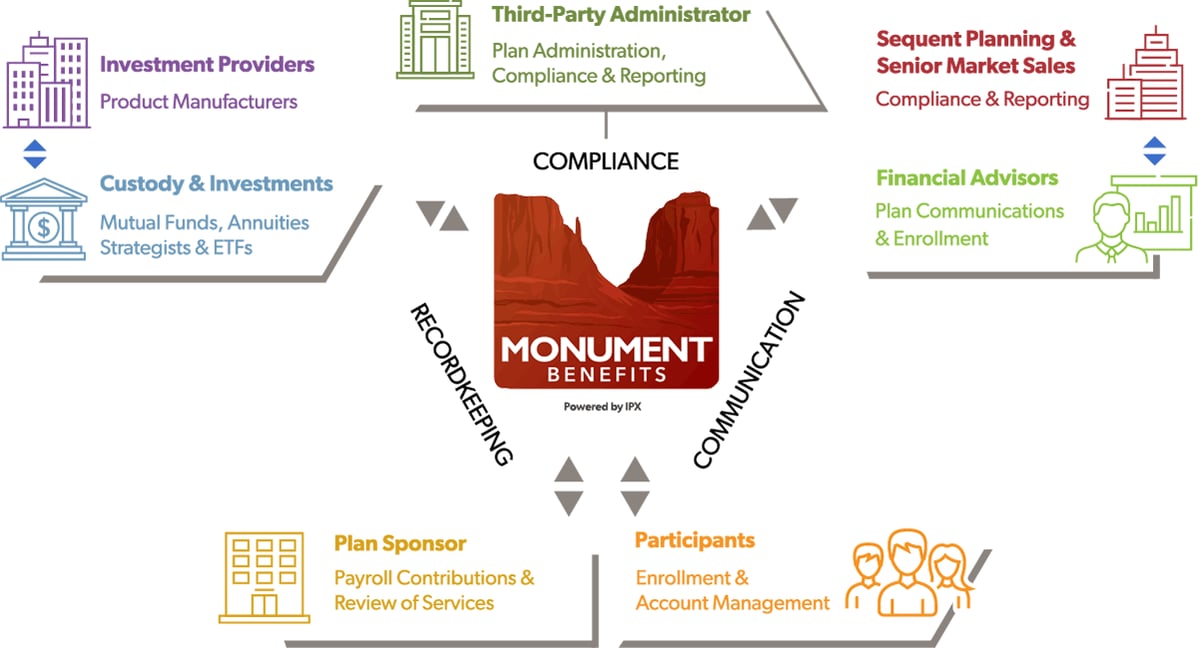 SMS partnered with a 403(b) technology company with more than 50 years of experience and relationships in the 403(b) space. This company's existing relationships with school districts remove the barriers to entry. You don't have to start from scratch building payroll slots, the term used to describe the relationship with a school district to payroll-deduct contributions to 403(b) through employers. You gain access to 8,000 payroll slots across all 50 states – and that number of payroll slots is growing daily. Not only that, but you also will be listed as a preferred provider.
Its partnership with SMS solves the nightmarish paperwork by providing a digital "back office" to streamline the enrollment and rollover process across multiple products along with a singular technology platform that all the entities can access and use. The platform bundles essential services – recordkeeping, compliance and communication – improving transparency and visibility of information, speeding communication, centralizing once-fragmented recordkeeping and focusing once-preoccupied compliance on its primary function.

Monument Benefits brings back stewardship to the 403(b) space, so that no one party's interest dominates. It makes everyone's job easier and more transparent to others and the market more accessible – improving the experience for everyone and leaving the space better than when SMS arrived.
"Monument Benefits finally solves this great puzzle to make the multi-vendor 403(b) plan work," Sanfilippo said. "Up to this point, schools thought they had no other option. But the multi-vendor system is falling short. This is the only system that is going to allow advisors with clients' best interests in mind to have a crack at this business and to save it before it moves to a 401(k) plan dominated by the big companies. And if that happens, educators still don't get the retirement planning service they deserve."
Why Now?
Three main events have converged to make now an opportune time for agents and advisors to enter the 403(b) space. To learn these events and more about the Monument Benefits watch this webinar.
Ready to Get Started?
Monument Benefits is for advisors and agents who are passionate about helping educators so that their retirement savings can work better for them. If you identify with this mission, the idea of improving the 403(b) space and the drive to grow your business, register to get started.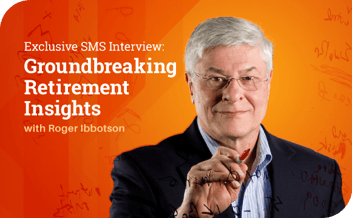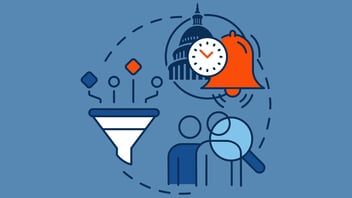 Converting money from a traditional retirement account to a Roth account is not a new retirement planning strategy, but it's experiencing a renewed...
Read more »
Omaha, Nebraska – Senior Market Sales® (SMS) today unveiled the CirrusView™ process, a turnkey, repeatable system to help insurance and retirement...
Read more »