← Back to all posts
Get in Front of More Prospects and Convert Them to Clients With Client Stream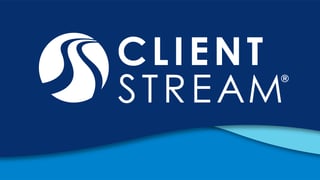 Your days of cold-calling leads are over.
Sleepless nights wondering where the next prospect will come from or how you'll grow your business are a thing of the past.
The Client Stream lead program from Senior Market Sales® (SMS) provides qualified prospects to you. In a constant, steady stream. For sustained, long-term growth.
The result? When the time and energy you spend finding leads can instead go into what you do best – helping clients – your business will grow.
Available to SMS-contracted agents at no cost, Client Stream makes prospecting easier so you can focus on serving clients and growing your business. The name says it all – Client Stream gives you a steady stream of clients.
Developed by People Like You, For You
The effort to find prospects is never-ending. It can be exhausting, sometimes costly and often unsuccessful, leaving you frustrated and your business stagnant – or worse.
With nearly 40 years of experience supporting agents and advisors in the senior market, SMS knows these pain points so well that it was able to address them head-on, with solutions that drive success.
How Client Stream Works

Client Stream attracts clients with client-facing materials and workshops on topics that resonate with pre-retirees and retirees, such as:
How Medicare works
When to claim Social Security benefits
How to decide when to retire
How to make sure you don't run out of money in retirement
The marketing materials are proven to get clients to act – whether that's registering for an educational workshop on the topic, emailing you or picking up the phone to set an appointment – because they promise to address key decisions that all retirees face.
Whatever your specialty, the Client Stream library of marketing materials will work to attract qualified leads – prospects who need your services and may be actively looking for solutions.
In addition to growing your existing lines of business, Client Stream provides the opportunity of expanding your offerings. If you're an annuity or life insurance producer, for example, consider the "Understanding Medicare" Client Stream materials to access baby boomers. SMS has everything you need to get started, such as a New to Medicare Tutorial Series and the best technology platform in the business to support easy sales.
If you're primarily a Medicare agent, you can use Client Stream's Social Security planning marketing materials to attract prospects for your Medicare business by helping them determine the best time to start claiming Social Security benefits. But how do you do this if you don't know much about Social Security now?
Technology to Turn Prospects to Clients
A key factor distinguishes Client Stream from other insurance marketing organizations' lead-generation offerings – only SMS provides the technology that helps you deliver on the value you promise in the marketing materials, closing the prospect-to-client conversion.
Using the above example of the Medicare agent using Client Stream's Social Security marketing materials to attract prospects, SMS offers software that calculates optimal claiming times. You simply type in a prospect's information and walk them through their options, pointing out additional benefits they would not have otherwise discovered. You win their trust by helping them with one of the most important decisions they'll make in retirement, paving the way to help them with their Medicare decision and other decisions.
Educational Workshops
Educational workshops, also called seminars, are the flagship of the Client Stream lead program due to their proven effectiveness. Whether conducted virtually or in-person, the workshops attract clients because they are educational, not salesy, on topics that your target client wants to learn about:
Core Retirement Decisions
Taxes in Retirement
Understanding Medicare
Understanding Annuities
Long-Term Care Planning
The presentations explain complicated issues simply while still highlighting the complexities – perfectly positioning you as the guide who can help them navigate the complex topic.
SMS can provide event support at levels ranging from a mostly do-it-yourself option to a full-service, turnkey solution. The workshop materials — script, presentation and marketing postcards, posters and social media messages — are included in all tiers.
SMS also gives you resources to make sure that your workshops are successful, including:

The success of virtual workshops for advisors who adopted them during the COVID-19 pandemic showed that Client Stream content – even when not presented in-person – is a powerful tool to attract prospects. As in-person events start to resume, you may still want to consider presenting Client Stream workshop materials in virtual workshops or virtual one-on-one meetings. Moving forward, some people may prefer meeting virtually for various reasons, including convenience, and the presentations are completely adaptable to one-on-one meetings via Zoom or other online meeting applications.
Educational workshops, whether virtual or in-person, are effective for several reasons – they demonstrate your value, can deliver qualified leads who can turn into your best referral sources and position you as a retirement planning expert in your community. These benefits work together to provide a steady stream of clients for years to come – and that sustained growth is the true impact of Client Stream.
Client-Facing Materials

Don't want to make the plunge into workshops? Client Stream also has compliant client-facing materials such as flyers, letters, emails, social media posts and more that reach prospects and existing clients on various topics, including:
Social Security planning
Safe money planning
Medicare enrollment for those turning 65
Medicare reviews for those already on Medicare
These Client Stream marketing materials can help you expand to other services, opening new income streams. For example, if you are looking for an easy-to-sell ancillary product, dental insurance is a needed and growing insurance among seniors. Start with one of Client Stream's simple social media posts with a catchy "Did You Know" statistic and graphic about dental health. Or, if you're a Medicare agent expanding to financial services, send the Client Stream letter offering a free portfolio review to your existing clients. The letter is written and ready for you to customize and send.
How to Get Free Lead-Generating Marketing Materials
SMS developed the Client Stream lead-generation program to help you grow your business and help your clients achieve successful retirement.
Client Stream materials are free to all SMS-contracted agents. If you're not contracted with SMS, request a contract online, or call 1.800.786.5566 to speak with a marketing consultant.
Already an SMS-contracted agent? Call your marketing consultant to get access to the Client Stream materials: 1.800.786.5566.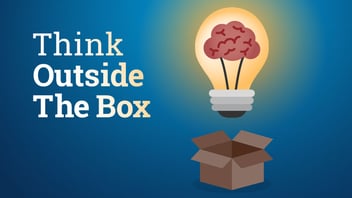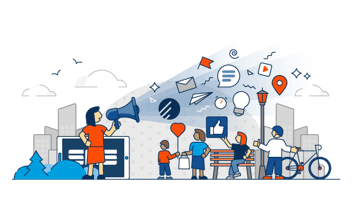 You know the saying: time is money. That statement is especially true in the Medicare insurance sales industry. Agents maximize sales by meeting with...
Read more »