Events to educate the public on Medicare Advantage and Part D can be a great way to make more sales and establish a presence in your community. But there's more to hosting an event than securing the venue and perfecting your presentation. Agents also have the responsibility of complying with a myriad of carrier and CMS requirements. Conforming to carrier and CMS rules is critical to a successful event, and not as easy as you may think. Please read below for a run-through of the basic considerations you should take into account when planning your event, as well as a few helpful resource documents to help you get started and stay compliant throughout.
What Type of Event Do I Want to Put On?
There are two types of events — sales events and educational events. CMS treats each event differently depending on the purpose of the event. It is crucial to understand what type of event you are having, because that determines whether you need to register the event, how you advertise the event and what you can do marketing-wise at the event.
The main difference between sales and educational events is that no sales or marketing activities can take place at an educational event. An educational event is an event designed to inform Medicare beneficiaries about Medicare Advantage, Prescription Drug or other Medicare programs and does not include marketing. Conducting any type of sales activities such as distributing marketing materials, collecting applications or setting appointments is strictly prohibited.
At a sales event, as its name suggests, an agent can participate in sales activities including discussing plan-specific information and collecting applications. As a rule of thumb, anytime you want to partake in marketing activities, structure your event as a sales event.
As far as advertising goes, CMS requires that educational events be advertised explicitly as "educational" and that sales event marketing materials include, verbatim, the following two disclaimers:
"A sales person will be present with information and applications"
"For accommodation of persons with special needs at sales meetings call <insert phone and TTY number>"
How Do I Register My Event? Which Carrier?
Sales events must be registered with each and every carrier that you are appointed and certified with prior to the event. Some carriers also require registration of educational events.
Please use the "Carrier Events Reporting Guide" as your reference, which includes the detailed processes for each of our carriers. It is a quick go-to guide that can answer the questions below.
How Do I Register?
The exact reporting requirements vary based on the carrier. Typically the reporting process involves filling out a spreadsheet providing event details and submitting the form to the carrier in the month prior to having the event. Before sending, verify that the event details are correct, such as formal or informal, start time, venue address, etc.
When Must I Register By?
You are responsible for the timely submission of the event request form. Each carrier has different deadlines. Become familiar them, so as not to miss a deadline and have to reschedule your event. For example, Aetna-Coventry requires the event to be registered by the 18th day of the month preceding the event. So a sales event scheduled for April 22 would need to be registered with Aetna-Coventry by March 18.
How Do I Stay Compliant at the Event?
When the event is marketed as educational, ensure all guidelines for educational events are followed. See the Medicare Marketing Guidelines Section 70.7. When conducting a sales event, adhere to the guidelines for marketing/sales events and appointments. See Medicare Marketing Guidelines Section 70.9.
Look at this checklist for a rundown on the do's and don'ts of educational events and sales events based on CMS rules. There are similarities and differences to both. For example, you can provide a dinner at an educational event, whereas at a sales event, you can only offer light snacks. Additionally, sign-in sheets and registrations are strictly prohibited for educational events.
Remember, the event will be subject to secret shoppers from CMS and/or the carrier (CMS does not secret shop at educational events). So you want to stay within the parameters of the type of event that you are putting on.
If you have any other questions about putting on a sales or educational event, or have an idea you would like to run by the compliance department, call 1.877.888.9996 and speak with a marketer today, or email compliance@seniormarketsales.com.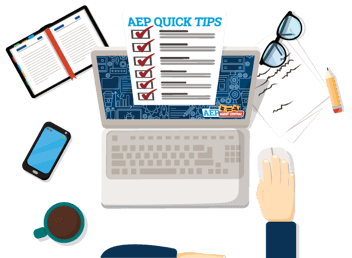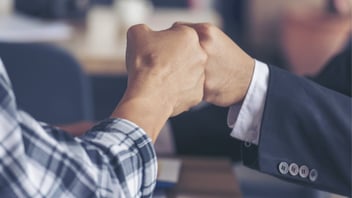 AEP is just around the corner and now's the time to start preparing. Senior Market Sales® (SMS) specializes in helping agents maximize AEP success....
Read more »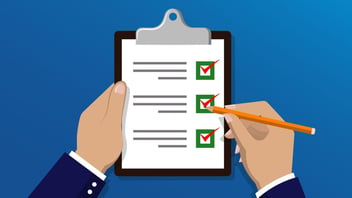 The Medicare Annual Election Period (AEP) is coming soon. Successful agents likely have their strategy in mind and a plan in place. It's almost time...
Read more »