← Back to all posts
Why Senior Market Sales Is the Best Field Marketing Organization in the Insurance Industry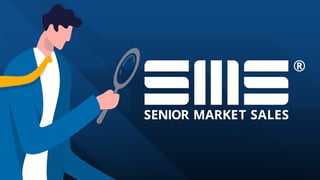 Choosing a field marketing organization (FMO) is one of the most important decisions you'll make as an independent insurance agent or retirement planning advisor.
Senior Market Sales® (SMS) is the FMO with the most expansive and highest quality platform in the industry – top-tier concierge-level support, proven marketing systems, innovative technology and a product portfolio for all your clients' retirement needs. And now with backing from Alliant Insurance Services, even more resources are available and being developed to keep you ahead of the competition and growing.
Whether you're new to the search or already working with SMS for parts of your business, explore all that SMS offers and see why more than 73,000 insurance and retirement planning professionals call SMS the best FMO and one-stop shop in the industry.
The SMS Platform
Concierge-Level Service
SMS is dedicated to helping agents leverage time, make more money and put their business in a position of distinction. We're able to do this so successfully because of our people. SMS-contracted agents routinely cite the integrity and hard work of SMS' staff as one of the company's distinguishing characteristics – concierge-level service you won't find at any other FMO or insurance marketing organization (IMO).
How does that translate into making you successful? You leverage your time by letting our back-office staff handle the details and remove obstacles. SMS supports every facet of your business so you can focus on your clients:
Contracting
New business
Commissions
Legal and compliance
Case design
Case management
Marketing and creative services
Marketing Systems
To grow, you need new clients. SMS knows how to connect you with them, because that's what we've been doing successfully for four decades. All of SMS' marketing systems put the client first, meaning you initially attract and connect with them in meaningful ways that solve problems they're facing. This client-centric, problem-solving approach builds strong relationships that fuel word-of-mouth referrals – the most organic, sustainable and the easiest type of business growth.
SMS' Client Stream® lead programs deliver leads to you in several ways:
The Client Stream Lead Exchange is a first-of-its-kind platform that matches pre-screened lead vendors with agents. You choose your price point, the type of leads you want and when you want to receive them. This online platform takes the frustration and guesswork out of leads.
Client Stream educational workshops attract clients by explaining complicated issues, from Social Security claiming to taxes in retirement. You get all the pieces to make your workshops successful, including compliance-approved, scripted presentations, client-facing materials, marketing collateral and technology.
Client Stream's client-facing materials let you customize compliant ready-to-use flyers, letters, emails, social media posts and more to reach prospects and existing clients on various topics, from dental insurance to safe money planning.
SMS' CirrusView™ program is a turnkey, repeatable process to help increase annuity and life insurance sales and assets under management by helping high-net-worth clients with tax-saving strategies in retirement. You don't have to be a tax expert – you get marketing resources, software and reports, and training and coaching to get you up and running quickly. When you save clients thousands of dollars that otherwise would have gone to pay taxes, word will spread about your service, and the referrals will fuel your business growth.
Monument Benefits™ is a revolutionary SMS program that removes the complicated barriers to the 403(b) retirement account space so that more advisors and agents can reach educators to provide the improved retirement planning services they deserve and need. Only SMS provides the solution to enter the 403(b) space – with its trillions of dollars in underserviced accounts.

SMS-contracted agents also get access to a solution to help prospects and clients address the rising cost of prescription drugs. GlicRx is a nationwide prescription discount program, similar to GoodRx, that helps users save up to $95 per prescription over a pharmacy's retail price. When you sign up as an exclusive partner of GlicRx, not only are you helping your clients save money, but you also earn compensation every time they purchase prescriptions using the platform.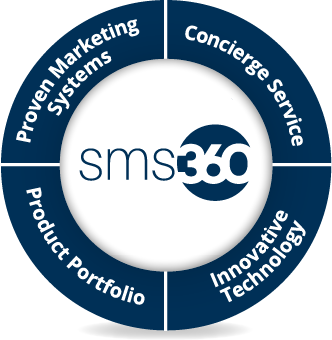 If you need help figuring out what will help you grow, SMS even has support for that. The SMS 360 process takes a 360-degree view of your practice and identifies gaps and opportunities where we can customize strategies and implement our array of programs and services to help you grow. SMS experts work with you to design the business you want to evolve your business model, expand into new markets or refine your current offerings.
Or perhaps you need help with your brand and messaging. SMS' in-house creative agency offers services such as developing logos, branding, videos, brochures and customized sales materials.
These are just a few of the marketing systems and support that SMS offers – a list that is continuously evolving, as SMS is always seeking ways to give you an edge in the marketplace. With SMS' marketing systems and support, you can dominate your market and win more business.
Innovative Technology
With SMS, you can harness the power of cutting-edge, proprietary technology to uncover hidden sales opportunities, work faster and serve more clients. SMS' history is rooted in technology firsts. Among SMS' many groundbreaking technology developments, SMS was the first IMO to:
Offer electronic Scope-of-Appointment
Integrate with Medicare Blue Button data
Provide multi-carrier online enrollment for Medicare Advantage plus Part D
During the COVID-19 pandemic, SMS gained industry attention for tech investments that pre-positioned the company for success at a time when agents affiliated with other IMOs struggled to find ways to work during the shutdown. Tech innovations such as digital signing tools that allow clients to give consent for sharing drug histories helped thousands of agents quickly pivot to working from home, along with SMS-produced resources for working virtually.
At the center of SMS' ability to help agents pivot was its proprietary tool Lead Advantage Pro®. It lets agents take prospects from lead to enrollment in one place with features such as App by Email® and Agent Initiated Consumer Online Enrollment (AICOE®), a compliant and exclusive-to-SMS online enrollment process to sell Medicare Advantage over the phone and internet. SMS built Lead Advantage Pro to help you save time so you can maximize sales by meeting with as many clients as possible.
Medicare agents working with SMS also can use online tools for quick quoting, quoting by text or setting up their own Medicare websites. Medicare Insurance Direct® provides customizable websites that let clients enroll online, over the phone, via text or in person.

With all of SMS' technology, you get training and support to help you get started and keep your business growing.
Comprehensive Product Portfolio
When you access the industry's best insurance and investment platform, you can solve all your clients' health and wealth needs in retirement.
SMS has the most complete product portfolio in the senior market, including Medicare solutions, annuities, life insurance, long-term care, final expense, dental, travel insurance and more – so you don't have to scatter contracts across multiple IMOs to build your portfolio.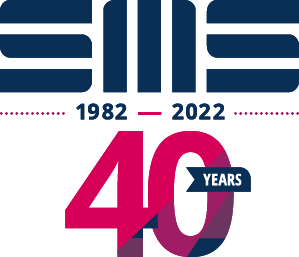 With 40 years in the industry, SMS also has exclusive relationships with some of the industry's top carriers, meaning you get access to proprietary products and carriers. By offering a wider array of solutions to your clients, you stand out from the competitors and are better equipped to find the right solution for each client's unique needs. These range from several Medicare Supplement plans such as United States Fire Insurance Company, a Crum & Forster Company, and Federal Life Insurance Company to ProtectorPlus Dental, a proprietary dental product underwritten by Ameritas Life Insurance Corp.
SMS was one of the original Annexus partners back in 2006. As an Annexus partner, our agents have access to the industry's most innovative fixed indexed annuity and life products and world-class training experiences.
For those clients outside your area of expertise, SMS has solutions so you can service your client without worrying about losing them to other insurance or financial planning professionals.
If you have clients asking for a Medicare product you don't represent or who live in a state where you don't hold a nonresident license, simply refer them to Medicare BackOffice®, a team of dedicated insurance agents who are licensed, contracted and certified in all 50 states to provide Medicare advice and products – all at no cost to you or your clients. SMS helps you save valuable time by servicing the client on your behalf and also will pay you a fee if they buy a plan.
You also can refer clients to Sequent Planning, a registered investment adviser (RIA) located in our home city of Omaha, Nebraska. Registered with the Securities and Exchange Commission to do business in all 50 states, Sequent Planning can provide you with the support to offer additional services that you may not offer to clients. SMS foresaw that owning an RIA creates several paths of opportunity for those we support, from the insurance-only agent to the broker-dealer representative. Whether you want to just refer clients or you decide to become or add an investment advisor representative (IAR) to your practice, SMS can help you every step of the way.
SMS: Your Best FMO Choice
SMS was created for agents, by agents and has been an industry leader since 1982, fiercely devoted to our agents' success. That dedication and our platform are why thousands of agents across the United States work with us.
SMS' partnership with Alliant, one of the fastest-growing insurance brokerage firms in the nation, now provides even greater access to resources and opportunities. In addition to our organic growth, SMS is growing through acquisitions of like-minded FMOs and agencies. Rather than reorganizing these acquired companies, SMS' acquisition strategy focuses on pooling resources so that both SMS and the acquired companies can continue to grow. As the SMS family of businesses expands, so does our collective expertise, providing a distinctive edge in today's competitive marketplace.
If you want the ultimate support in a business partner — everything you need in one place from the most dedicated team in the industry – call an SMS marketing consultant today at 1.800.786.5566.
Stop settling for subpar partners, and set your sights higher. With SMS, there's no limit to what you can do.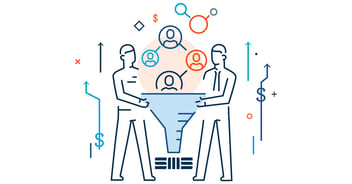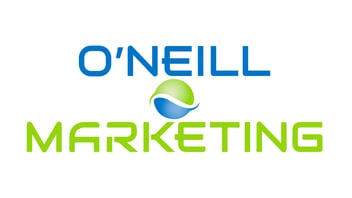 Senior Market Sales Enters Under-65 Individual Health Insurance Market With Acquisition of O'Neill Marketing
Strategic Partnership Also Opens...
Read more »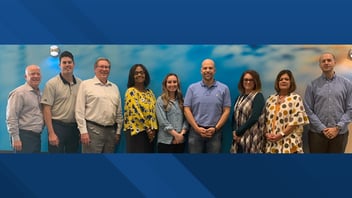 Insurance Brokerage Credits SMS Technology for Growth During Pandemic
Read more »